Quality Assuarance
Quality Assurance and Food Safety Policy
※Glico Nutrition follows the quality policy common to Glico Group.
Glico Group Quality Policy

The Glico Group believes that success depends on delivering safe and trustworthy products and services to people around the world. We have developed Glico Group Quality Policy that clarifies our stance and activities to achieve this mission. We are promoting activities with the understanding and cooperation of all stakeholders including our customers and business partners as well as all Glico employees.


Based on our "A Wholesome Life in the Best of Taste" philosophy, we promise to provide safe products and services with peace of mind to our customers and consumers all over the world.
Enhancing customer and consumer satisfaction
We will sincerely listen to customer and consumer feedback, faithfully respond to it, and continuously improve the quality as well as customer and consumer satisfaction.

Safety and peace of mind
We will prioritize the quality in all activities from raw material procurement to sales to provide safety and peace of mind to our customers and consumers.

Full compliance We will fully comply with all laws and regulations related to the products and services.

Information disclosure We will faithfully deliver accurate information which customers and consumers are easy to understand in order to gain their trust.

Continuous improvements We will ensure product safety and continue to pursue better quality based on global quality and food safety management system.

Each and every employee of the Glico Group will understand and implement the above.
                                                                       September 28,2020  

Glico Nutrition Business Ethics Management System
1. Business Ethics Committee
The Business Ethics Committee makes sure that Glico Group Code of Conduct and Business Ethics are applied and complied with all business activities.
2. Business Ethics Reporting
We established an internal reporting system to facilitate a dialogue between employees and Business Ethics Committee in case if there are concerns related to any activity which may violate laws, regulations, code of conduct or principles of business ethics.
About Raw Material Safety
All raw materials from our suppliers are subjected to an intense and systematic quality control in our laboratory. The raw materials used in our products go through strict testing to ensure safety.
We always strive to secure the safest raw materials from our suppliers. We make sure that our suppliers meet our high quality standard in compliance, manufacturing process, and factory audit. We carefully check their quality assurance system.
In addition, we obtain quality standard certifications that guarantee products' safety from our suppliers to ensure that they meet Japanese Food Sanitation Law and other safety related laws and regulations.
Our laboratory tests all raw materials used in our products to ensure they meet the highest safety standard. Some of the tests consist of checking pesticide residues, food additives and presence of GMO (genetically modified organisms).
Food Safety System
We have developed our own food safety system similar to FSSC22000 to effectively manage our food safety responsibilities.
We have a management system that inspects and records from purchase of raw materials to shipping of products. Every step must pass through our quality control.
We have an established management system for equipment suitability, cleaning and maintenance; cleaning and sanitizing; personnel hygiene and employee education. All are implemented and recorded.
We have a preventative management system to detect any foreseeable issues. We take preventative measures against all safety and quality assurance concerns and provide training for employee to develop awareness and sensibility.
Chubu Glico Nutrition Co., Ltd. in Nagoya is certified by FSSC22000 (International Standard of Food Safety Management Systems, GFSI-approval).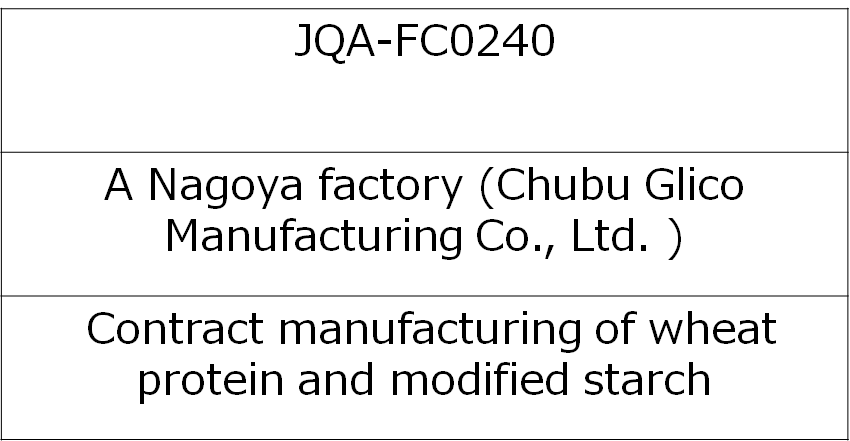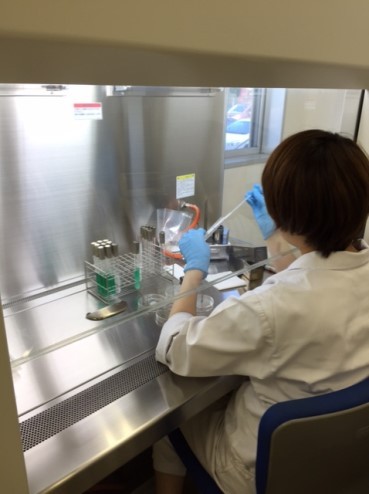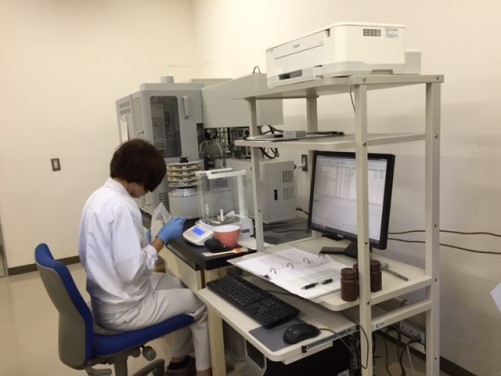 Glico Group Quality Assurance Management System
We are constantly improving and strengthening the Quality Assurance Management System.
We are committed to advance the management system within Glico Nutrition, as well with the Glico Group Quality Assurance Department. We are always looking for ways in which we can strengthen our management system to increase safety and quality of our products.
We conduct employee training in order to raise awareness regarding quality assurance and respecting regulatory compliance.
We clarify where responsibility lies at each department within the company and run a smooth operation from product development, production, advertisement to sales. We ensure that every quality assurance step has been taken and passed until our products reach our customers.
We conduct audits of laws and regulations. We closely observe quality assurance issues from packaging, ingredient implementation to factory standards.
We are receptive to changes in government and industry development. We can quickly respond to amendments of laws and regulations.
We predict and take preventative measures to avoid any social risks in regards to food safety.