Food Ingredient BIOGLYCOGEN™
Food Ingredient BIOGLYCOGEN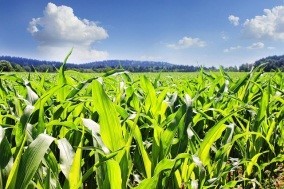 In countries other than the USA, BIOGLYCOGEN (Enzymatically Synthesized Glycogen) has yet to be approved as a food ingredient. (As of November, 2010)
Structure and Manufacturing Process
Glycogen, a glucose polymer constructed from α-1,4 and α-1,6 linkages, is a major storage form of carbohydrates in most organisms. In animals (including humans), large reservoirs of glycogen can be found in the liver and muscle. As a food component, glycogen is contained in shellfish such as oysters and mussels, and it has been thought to bestow health benefits for a long time.
We developed a new method* to produce glycogen from plant-sourced starch, using enzymes (patent pending: PCT/JP2005/017900).
Biocatal. & Biotransform. (2008) 26, 133-140
                                       < Schematic model of glycogen structure >


                                       < Synthetic method of BIOGLYCOGEN >


Properties
In countries other than the USA, BIOGLYCOGEN (Enzymatically Synthesized Glycogen) has yet to be approved as a food ingredient.
(As of November, 2010)
Product Properties
BIOGLYCOGEN has the following properties :
1)Pure and safe; affirmed as GRAS. Essentially free from heavy metals, proteins, and fats.
2)Highly soluble in water, forming a beautiful, opalescent solution.
3)The solution is highly stable and will not change color or form any precipitate.
4)Basically no taste or smell.
5)Provides immunomodulating activity.
Carbohydr. Res. (2007) 342, 2371-2379
Biosci. Biotechnol. Biochem. (2004) 68, 2332-40
Carbohydr. Res. (2009) 344, 654-659
                                              <Solution of BIOGLYCOGEN>


BIOGLYCOGEN is highly soluble in water,forming a beautiful, opalecent solution.
Specifications
In countries other than the USA, BIOGLYCOGEN (Enzymatically Synthesized Glycogen) has yet to be approved as a food ingredient.
(As of November, 2010)
Product Specifications for Food (*by dry weight)
| | |
| --- | --- |
| Appearance | White powder |
| Loss of drying | < 10.0% |
| Ash | < 0.3% |
| Purity (Glycogen) | ≥ 75.0 % |
| Protein | < 0.1 %* |
| Aerobic Plate Count | < 1000CFU/g |
| Coliforms | Negative |
| Molds | < 100CFU/g |
| Yeasts | < 100CFU/g |
Informations
Regulatory Status
Enzymatically Synthesized Glycogen is generally recognized as safe (GRAS) for use in foods and beverages.
In countries other than the USA and Japan, BIOGLYCOGEN has yet to be approved as a food ingredient. (As of November, 2010)
Recommended dosage
Other information
Expiry date: 3 years after production
for enquiries, contact
Glico Nutrition Co., Ltd., Sales Division, Global Sales Group
4-6-5, Utajima, Nishiyodogawa-ku, Osaka 555-8502 Japan
FAX: +81 6-6477-8673
E-MAIL: g-ingredients@glico.com