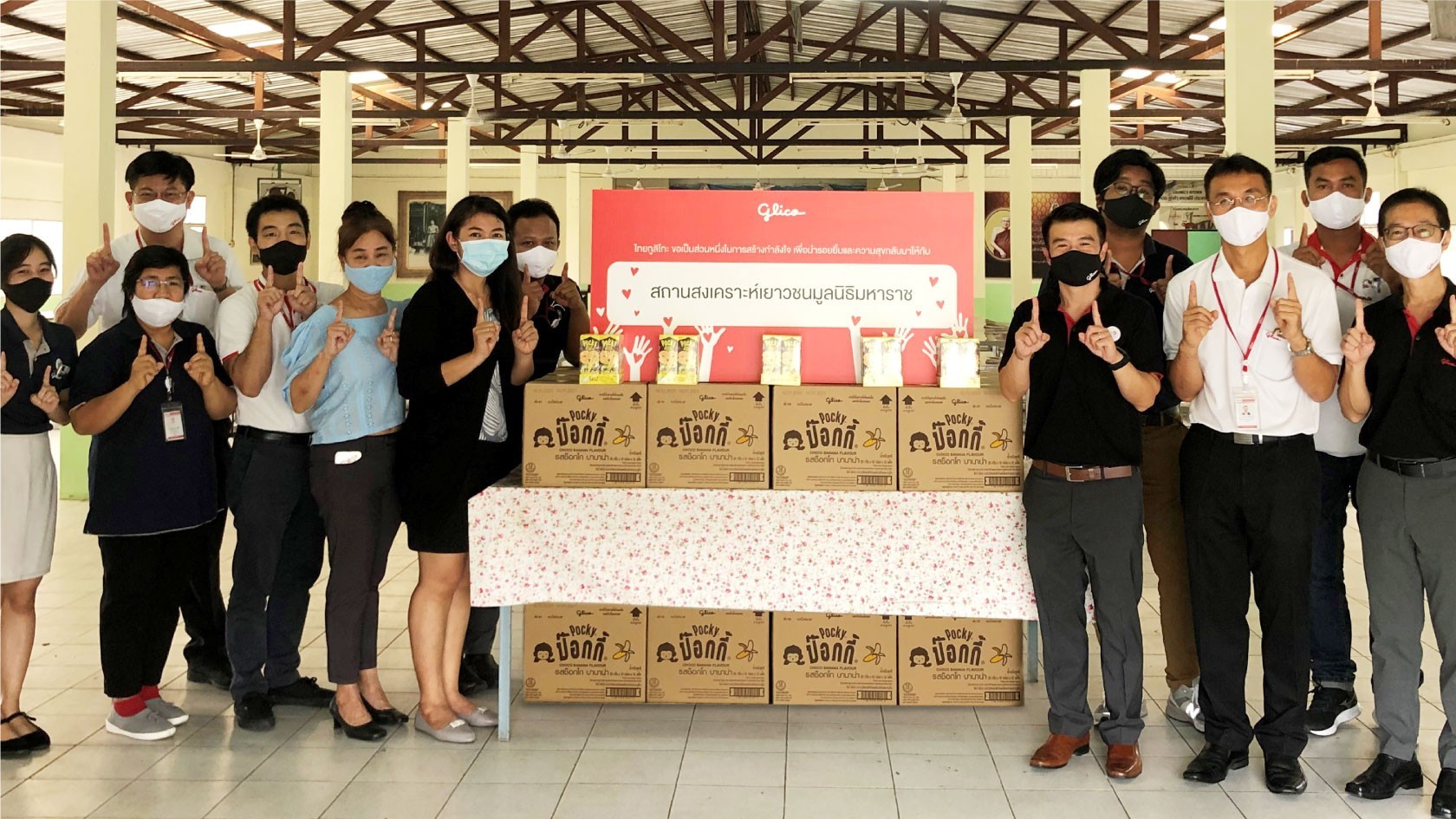 "Contribute to Thai society with Pocky"
Thai Glico donated Pocky Choco Banana to 8 foundations in August 2020
"Contribute to society and to the future through business" with the determination and desire of the founder of Glico Group, no matter how time has changed, Thai Glico Co., Ltd. shall remain the same, contributing to society through business. Our corporate philosophy, "A Wholesome Life in the Best of Taste", reflects on this mission and is shared with consumers, society, and the future. We are proud of its contributions to "a healthy mind and body" and promises to keep on contributing to its consumers and stakeholders through useful business and social activities in Thailand.

We truly appreciate the medical professionals who have done their best to help society and patients during COVID-19 situation. We also would like to support the mental care of children in a socially vulnerability. Therefore, Thai Glico has decided to donate a total of 75,000 packages of Pocky Choco Banana to several foundations to contribute to Thai society.
- National Blood Center (Thai Red Cross Society)
- Chulalongkorn Hospital (Thai Red Cross Society)
- Vajira Hospital (Faculty of Medicine, Nawamindradhiraj University)
- Institute of Pathology
- Phramongkutklao Hospital Foundation (Under the patronage of Her Royal Highness Princess Maha Chakri Sirindhorn Siam Boromrajakumari)
- National Institute of Child Health, Queen Sirikit
- Youth Home, Maharaj Foundation
- Sahathai Foundation

Thai Glico would like to continue to strive to offer joyful moments to children and people in Thailand with an array of our products.
Read full article here: