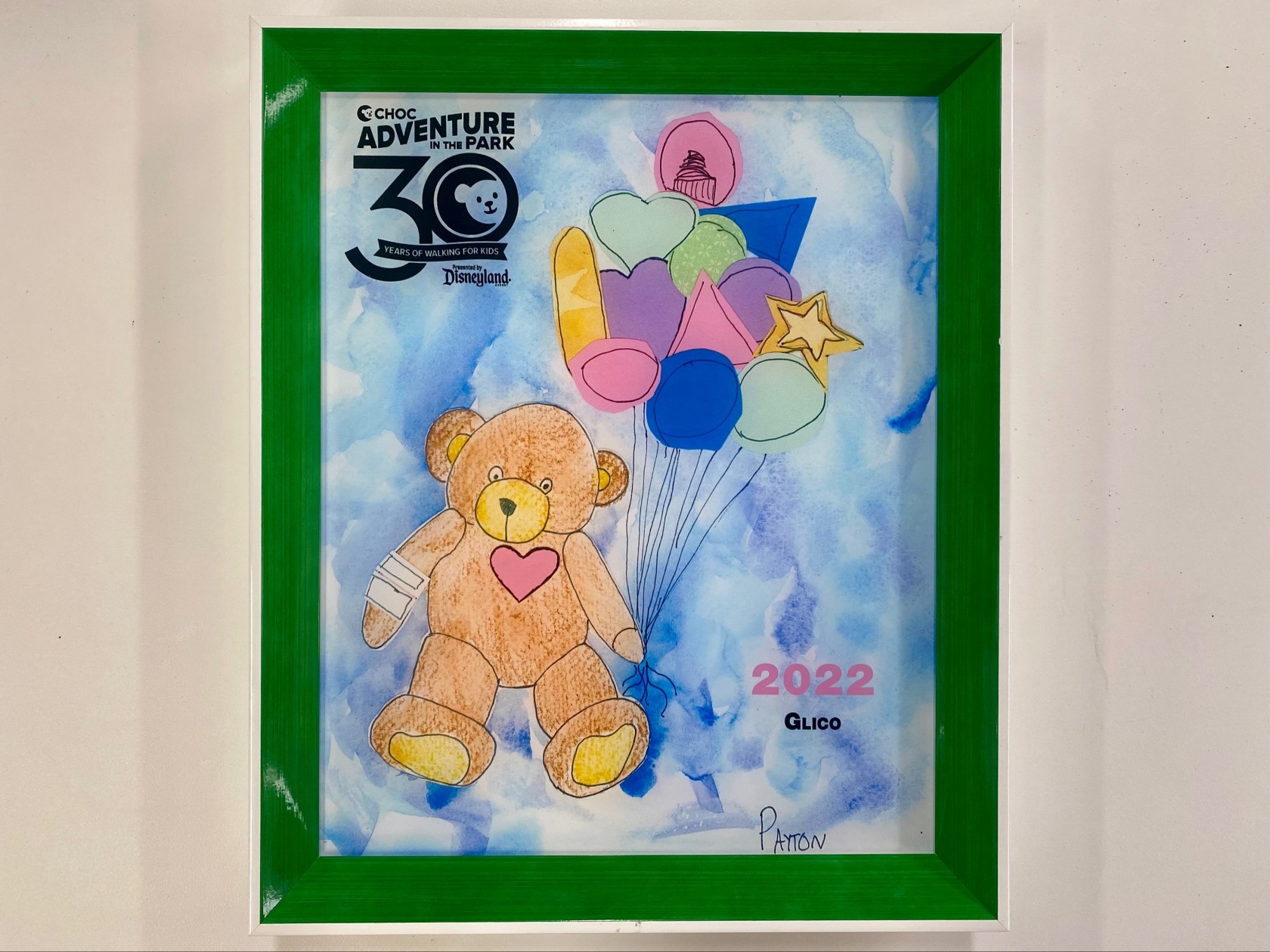 Glico USA Is Honored as a Corporate Partner by CHOC
Irvine, California (March 25, 2023) – Glico USA, the parent company of the well-loved brand "Pocky", was honored as a corporate partner by CHOC (Children's Hospital of Orange County) Foundation, one of its Corporate Social Responsibility (CSR) partners. Glico USA received this award in appreciation of their participation in the Deck the Halls event held last December 2022. Glico USA's team spent time to decorate the halls of the Oncology Ward at CHOC to lift the patients' and their families' spirits during the holiday season.
Upcoming Event – 2023 CHOC Walk!
Glico USA is also excited to announce that they will be joining the CHOC Walk this year in support of their mission to transform children's healthcare in Southern California.

2023 CHOC Walk will take place on Sunday, August 20, 2023, at the Disneyland® Resort. The event's purpose is to bring the community together for one goal – to raise funds for programs, education, and research for Southern California's children. It is a fun event where the community reunites and celebrates children together along with their favorite Disney characters!

The CHOC Walk, a three-decade-strong fundraising event, brings in up to $3 million donations each year, an immediate impact on the ability of CHOC to transform pediatric healthcare to help children and families now and for the future. This is Glico USA's first-time participating in the CHOC Walk and employees are looking forward to partaking in this meaningful event for the community.

Lastly, Glico USA wants to congratulate Hudson Kent, who was recently introduced as the 2023 CHOC Walk ambassador. Hudson was diagnosed with kidney cancer at 15 months and underwent many surgeries and chemotherapy until age 3. Thanks to the lifesaving care he received at CHOC Hospital, Hudson is now 11 years cancer free! Hudson and his family will be representing their CHOC Walk team – Team HHK, who will be leading this year's CHOC Walk at Disneyland Resort.

Check out the story of Hudson and his family in the video below:
2023 CHOC Walk Ambassador: Hudson Kent
About CHOC Foundation
CHOC is a nonprofit health system that provides pioneering, compassionate and customized care for infants, children, adolescents, teens, and young adults. CHOC embraces its mission to drive culture of philanthropy by uniting individuals, families, foundations, and corporations, through CHOC Walk, to nurture, advance and protect the health and well-being of children.

For more information about CHOC Foundation, visit its official website: