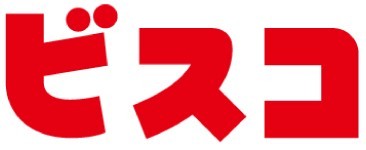 From a yeast biscuit to today's Bisco in 85 years.
Bisco was born in 1933, when biscuits just had arrived in Japan. Featuring yeast in its cream, Bisco was Glico's second product formulated to contribute to enhanced nutrition. Today's Bisco does not contain yeast but lactic acid bacteria, which show resistance to the negative effects of body temperature and stomach acids. In its 85 years, two new flavors - "Wheat Germ" and "Fermented Butter" - were introduced.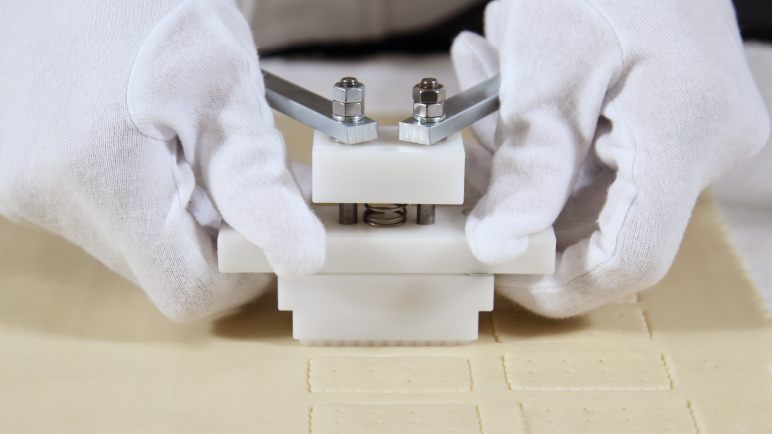 Why sometimes changes are necessary and how Bisco continues evolving.
However, with the long-term fans of Bisco in mind, careful consideration is invariably given when contemplating any changes to taste, texture, or flavor. For the first time in over 40 years, a big change was made in order to enhance the "melt-in-the-mouth" quality of original flavored Bisco. Bisco not only needs to be a nutritious confectionery, it has to be a product that is safe and easy to eat even for young children. The development team behind Bisco accomplished that by subjecting the basic recipe to a thorough review followed by a series of trial-and-error testing until a method of enhancing the interaction of Bisco with saliva was perfected. In fact, that result has been so highly evaluated that is has successfully been applied to such other confectionaries such as Pretz.
For the "Fermented Butter" flavored Bisco, a focus was placed on having a palate pleasing taste capable of remaining popular without becoming boring - a light and crispy texture along with a pleasing aroma.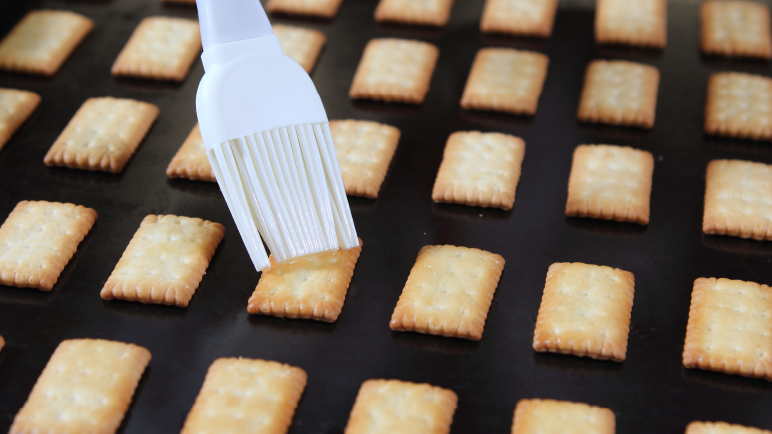 How to maintain uniform size and quality by using an ultra-precise recipe.
Any change in the raw materials - such as butter - can have a serious effect on the taste and quality of the dough. Even if taste and flavor are successful in the laboratory, it is not always possible to reproduce the same taste and flavor on the manufacturing line where thousands of Bisco are baked at a time. Our team is responsible for every piece of Bisco that is sold.
The development team works hand-in-hand with the manufacturing team to conduct repeated testing until the final process is perfected. Especially for Bisco that is a sandwich type confectionary with a cream filling, the production technology requires a level of precision that is within millimeters. This is why every member gets extremely happy, when the team succeeds in manufacturing exactly what it wanted to produce.
Produced following such a series of trials-and-errors, all three Bisco flavors have acquired strong fan bases. Looking to the future as Glico approaches its 100th anniversary, the ability to know what to change and what not is and will be an ongoing challenge.