Snacking with Pocky and get a chance to win iPhone 7!
SPESIAL untuk Glico Lovers! Mulai Juli 2017, Pocky berkerjasama dengan Snapcart mengadakan promo seru berhadiah utama iPhone 7 GRATIS !!

Kamu juga berkesempatan mendapatkan hadiah-hadiah impian lainnya seperti Drone, Sony Home Theater, Sharp LED TV, Samsung Galaxy A3, voucher belanja dan hadiah menarik lainnya!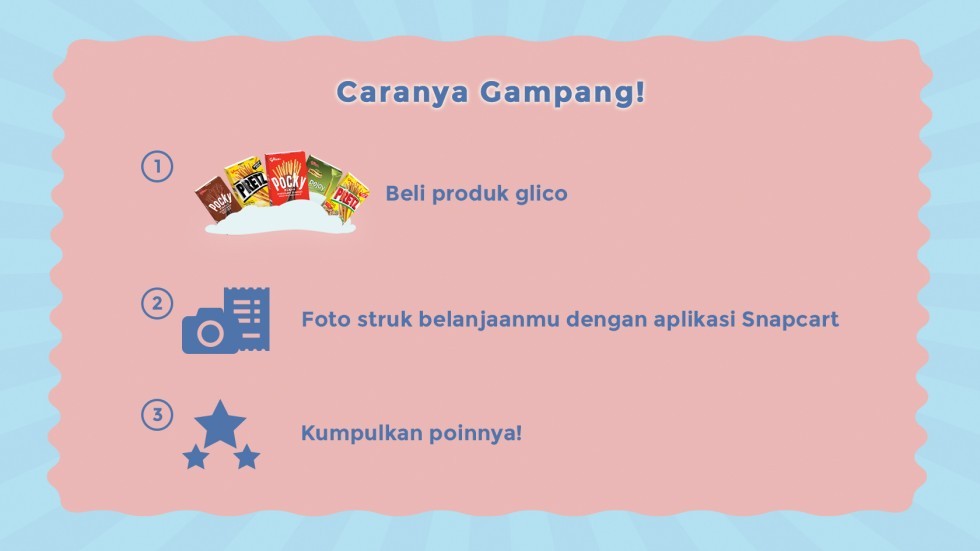 Di akhir periode akan dipilih 15 orang dengan poin tertinggi untuk langsung memenangkan hadiah dari Pocky.

Yuk buruan beli produk Glico, kumpulkan poin sebanyak-banyaknya dan menangkan hadiah imprianmu!!
Periode mulai Juli - September 2017!