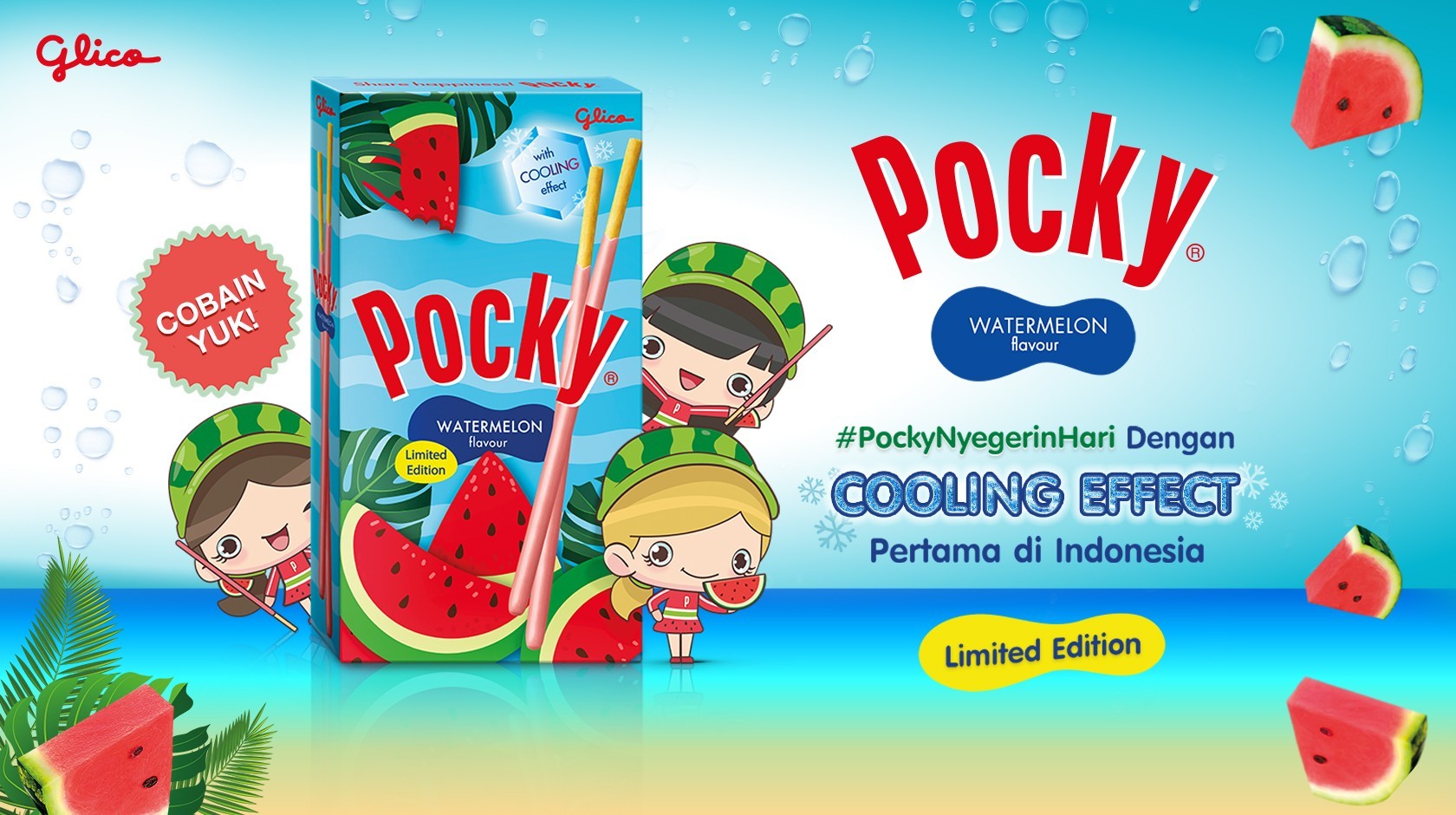 POCKY WATERMELON
In the heat of the day, we all need something cool or fresh to freshen up.And we also need to create a happy moment at the same time. Pocky Watermelon is here as the perfect snack for them to refresh the day and share cheerful moments with our loved ones.
Pocky Watermelon is the newest and limited edition variant of Pocky. A delicious, practical, and not messy watermelon cream coated stick biscuit will bring joy to your exciting moments.
And the special one from this Pocky Watermelon is "COOLING EFFECT" in every one that gives a cold sensation that will refresh your day.
Let's enjoy Pocky Watermelon and feel the refreshing "cooling effect" sensation #PockyNyegerinHari.
Let's share happiness with Pocky Watermelon!