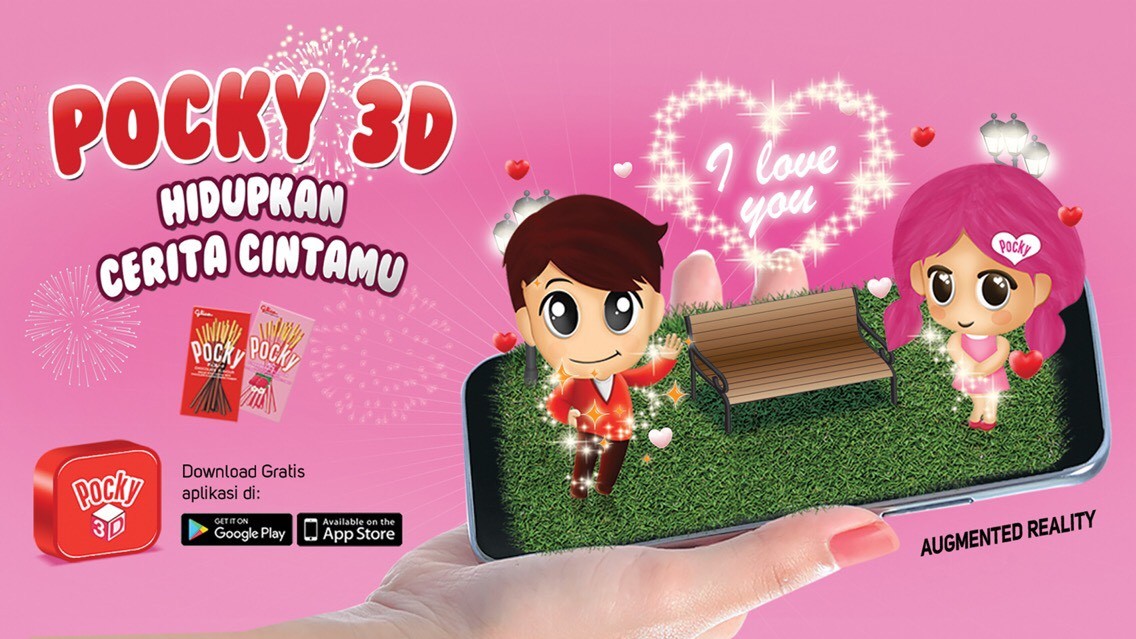 Pocky 3D Bring Your Love Story Alive
As the one of brand which not only concern the good quality on its product, Pocky impress target audience on how to bounding the relation more close in the relax moment. Pocky inspire consumer to express their feeling with the contemporary ways through digital technology named Augmented Reality (AR), which easily operated using smartphone (iOS & Android). By download freely the application 'Pocky 3D' on the application store, then scan the packaging, customer will find out the cute animation movie comes out from the smartphone screen in 3D format. Customer can confess the happy feeling using this 3D AR animation.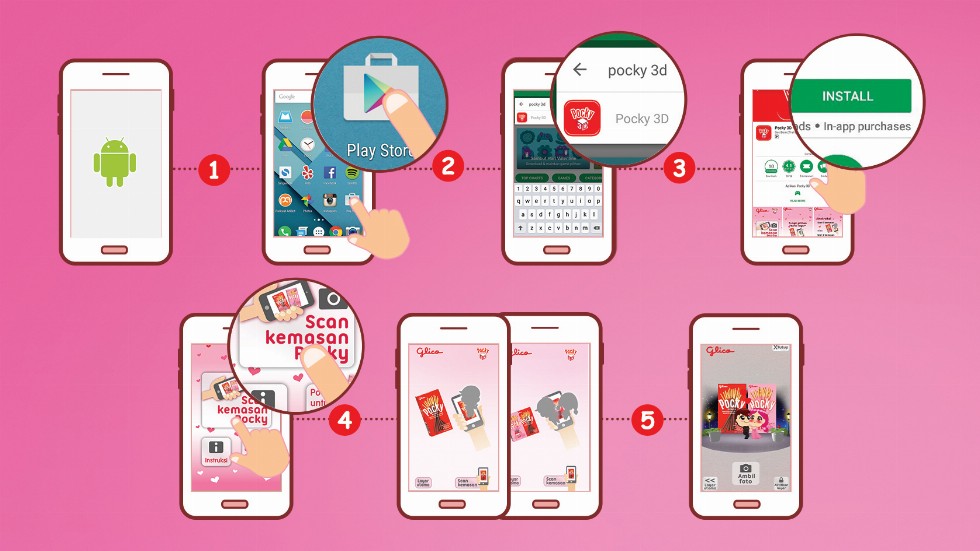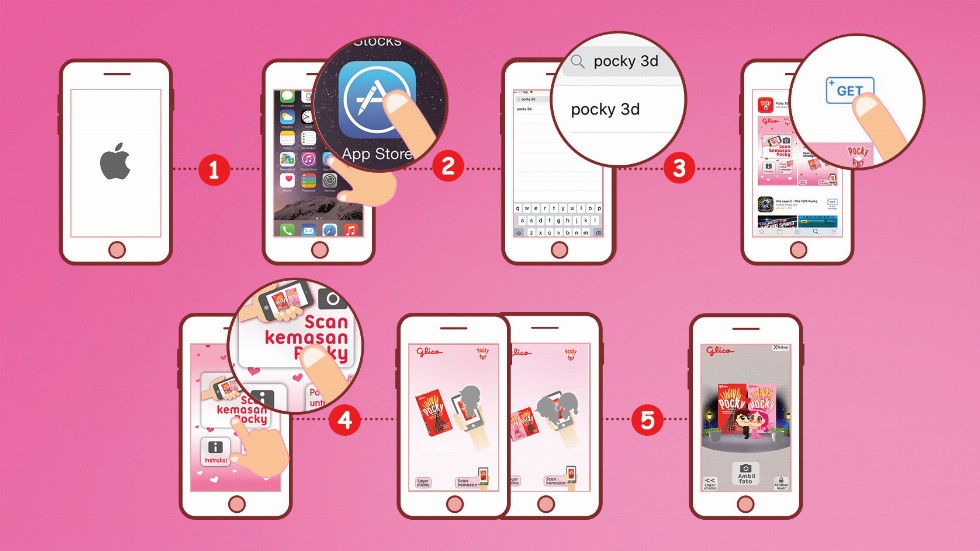 Application Pocky 3D have 3 stories to confess the feeling, which are :

1. Pocky chocolate : The boy character confess his feeling.

2. Pocky strawberry : The girl character confess her feeling.

3. Pocky chocolate & strawberry : The character boy & girl come out together and they celebrate what they do feel.

This Pocky AR can be enjoyed by scanning packaging Pocky Chocolate and Strawberry. This apps could be access since February 2017 through smartphone iOS and Android. Let's share your happy feeling to your close friend with the most unique way and popular product, so that the relation will be more bounding.