Branch Office Details
Esaki Glico Akishima Office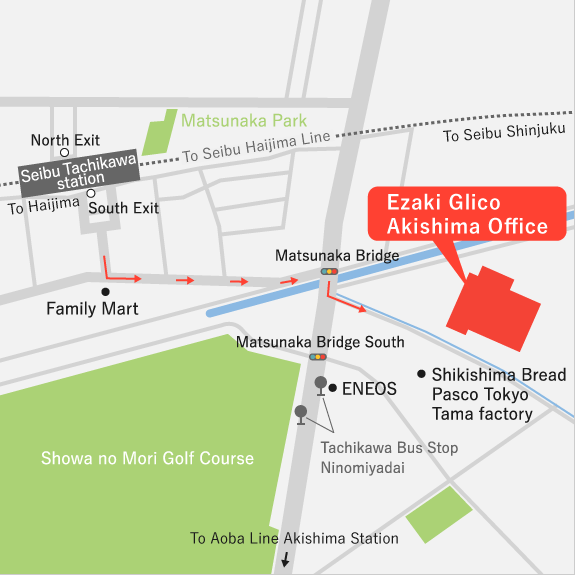 View on Google Maps
Address

2-14-1 Musashino, Akishima City, Tokyo Prefecture, Japan 196-0021

TEL: (042) 544-2222 (International: +81-42-544-2222)

Access

・About 10 minutes by foot from the South Exit of the Seibu Tachikawa Station on the Seibu Hashima Line.

・From the North Exit of the Akishima Station on the JR Ome Line, take either the #22 Tachikawa Bus to IHI, or the #23 bus to Aeon Mall, and then get off at Ninomiya Tower.

・Otherwise, take a taxi.
Print
Other Offices