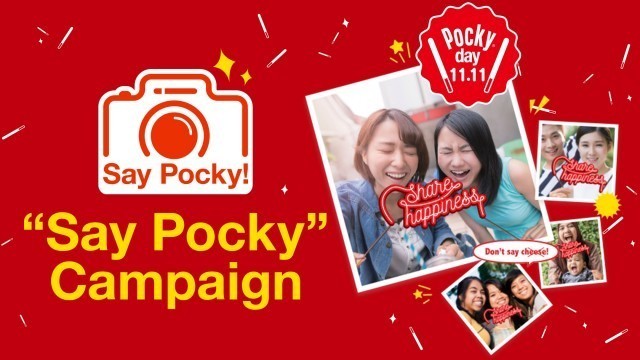 Say Pocky! Global Campaign in 2018
Say Pocky! Campaign Outline
Name: Pocky day - Say Pocky! Campaign
Duration: 20th October – 30th November 2018
>>Official campaign site (English)
1) Smile for a photo with Pocky!
Take a photo with your sticks of Pocky and connect them with our 'Share happiness!' sticker!
Your smiles will be picked at random to be shared on digital billboards across the globe!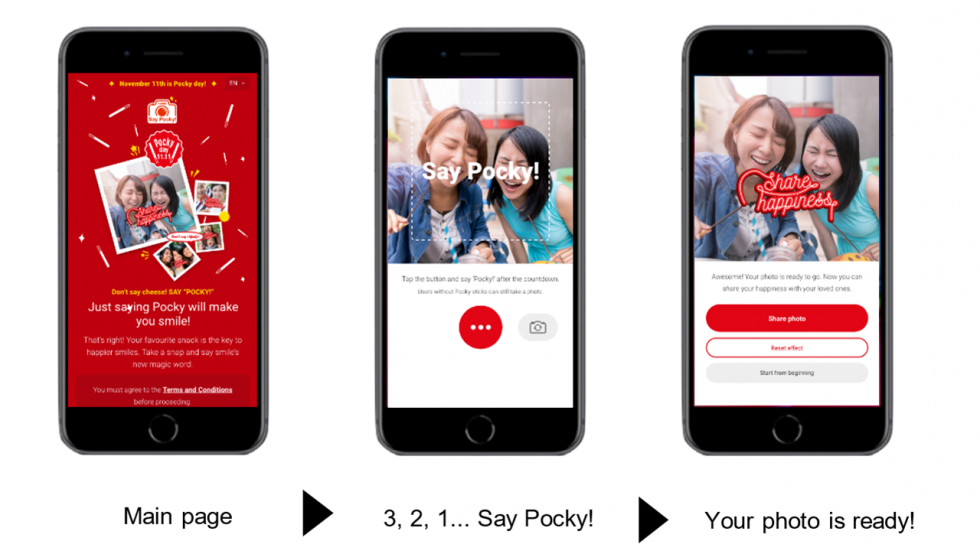 Photo submissions will be featured on the Glico sign at Dotonbori in Osaka after sunset on 10th and 11th November 2018. In collaboration with Chinese e-commerce giant Alibaba, visitors to Osaka's Glico sign may even catch a glimpse of Alibaba's mascot saying Pocky! Will we see your smile on any of these iconic digital billboards?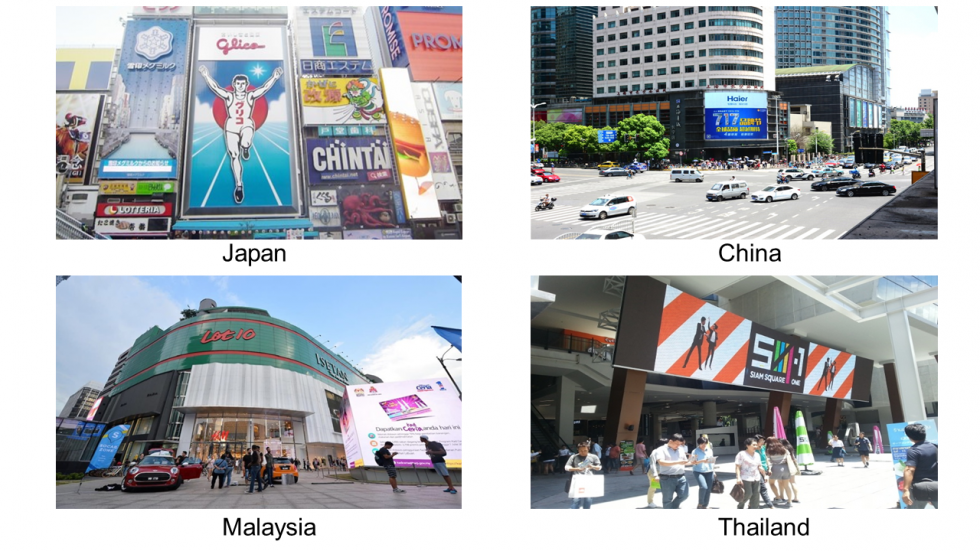 2) Create a playlist for your mood with Pocky!
Say Pocky! A built-in AI will analyse your voice recording to recommend a playlist on music streaming app Spotify (Kugou for China) that is unique to you and your current mood.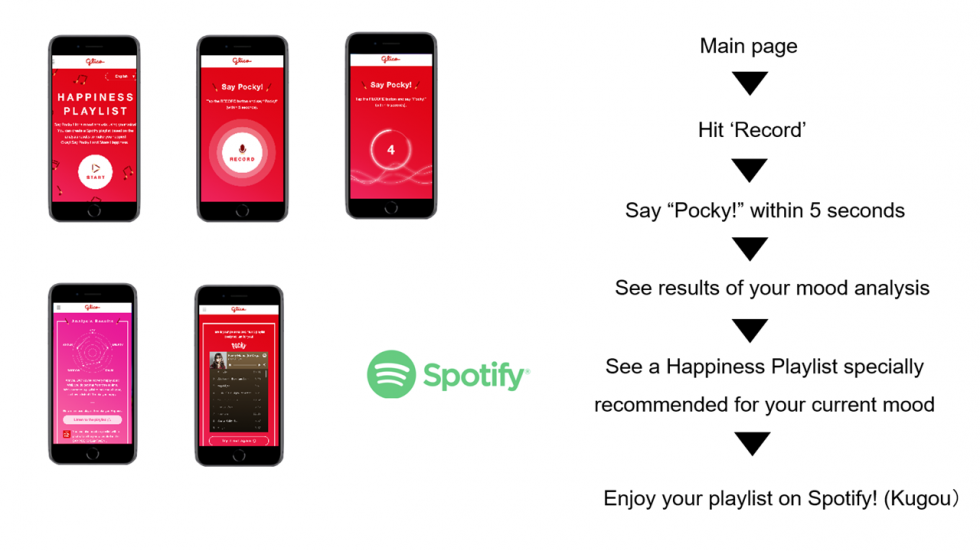 About Pocky
Pocky Chocolate was released in 1966 and promoted as the world's first chocolate stick biscuit.
Pocky is so shareable that you'll want to share it with your friends and family any time, and anywhere. Pocky is all about 'Share happiness!' Let's all share Pocky and bring happiness around the world.
What is 11.11 Pocky day?
Pocky day was established as the day to encourage people to start sharing happiness in 2016. 11th November was chosen to be Pocky day because the shape of the number "1" resembles Pocky's stick shape.
We hope that Pocky day will become the day not just to think of and appreciate the important people in your life, but the day to take action to make them happy more.
For media and press
Read News Release article here: