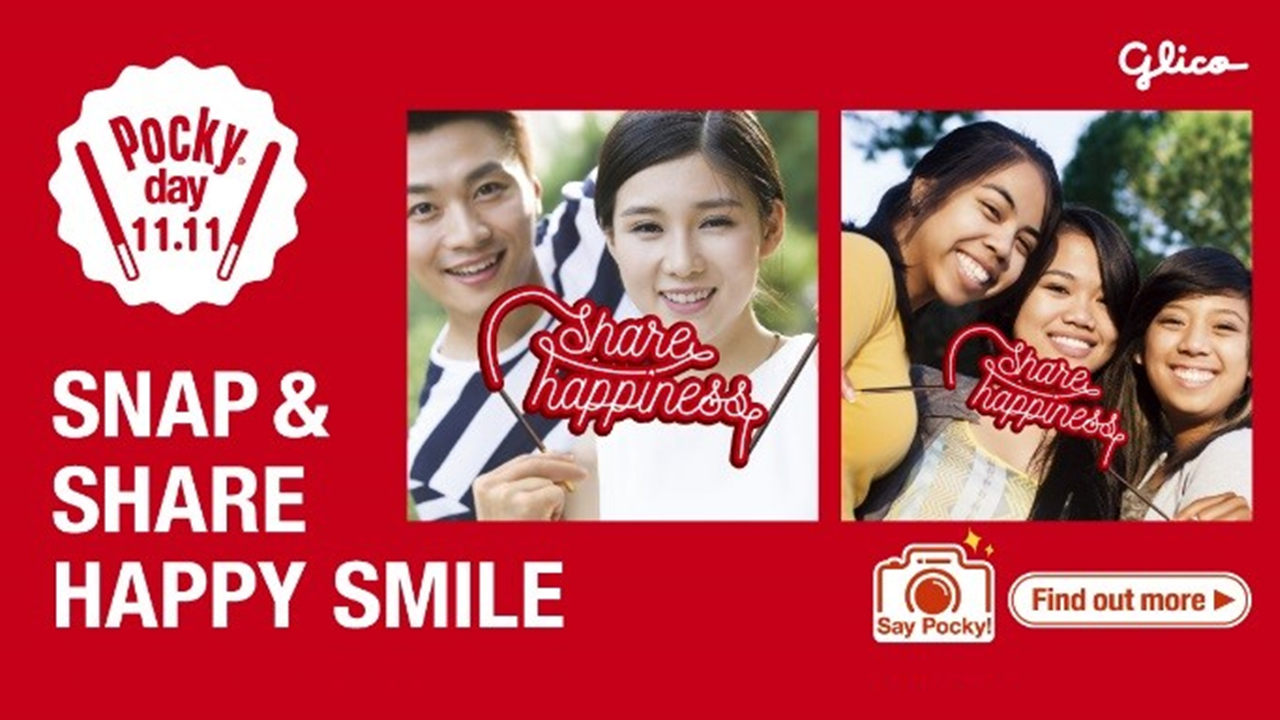 Global campaign Say Pocky! launches, 11th November is Pocky day
On 20th October 2018, Ezaki Glico Co., Ltd. launched its global Pocky day campaign 'Say Pocky!' Pocky day, which falls annually on 11th November, has been commemorated with global campaigns since 2016. This year, the campaign has expanded to a total of 9 participating countries - Thailand, Indonesia, Malaysia, the Philippines, Singapore, China, Taiwan, the United States of America, and Japan.

Starting 20 October, you can visit the official campaign mobile site to take, decorate and share your very own Pocky snapshot!

Snapshots may be chosen to appear on the Glico sign at Osaka, Japan from 10th to 11th November! Catch them also on digital billboards in other countries such as China, Malaysia, Thailand, Indonesia, the Philippines and Taiwan. Pocky's new global website, which was also relaunched on 20th October, features an AI that analyses your voice as you say 'Pocky' and recommends you a unique playlist based on the emotion it detects in your voice.

As part of this campaign, a study of approximately 200 university students was carried out under the supervision of smile research pioneer Mr. Toru Sugahara to investigate how effective saying "Pocky!" is in creating a smile. Results reveal that "Pocky!" is the magic word for 'golden ratio' smiles. With Pocky! smiles, we set out to spread Pocky's brand message 'Share happiness!' worldwide.
For media and press
Read full article here:
Say Pocky! Campaign Outline
Read campaign article here: