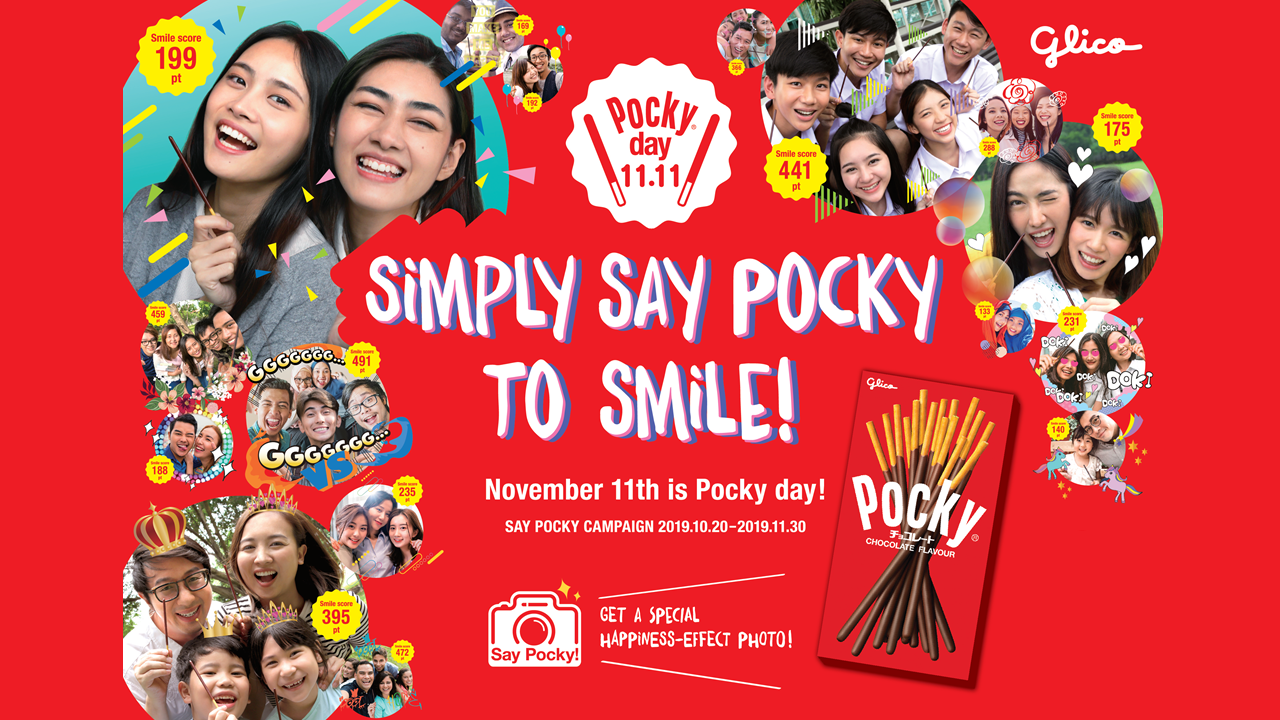 Say Pocky! Global Pocky day Campaign 2019
Join the fun in celebrating Pocky day on November 11! Inspired by the resemblance of Pocky sticks with the number "1", Pocky day was first celebrated back in 1999 in Japan. In 2016, we took it beyond Japan with our very first Global Pocky day campaign. This year, the campaign will be held in a total of 10 global locations.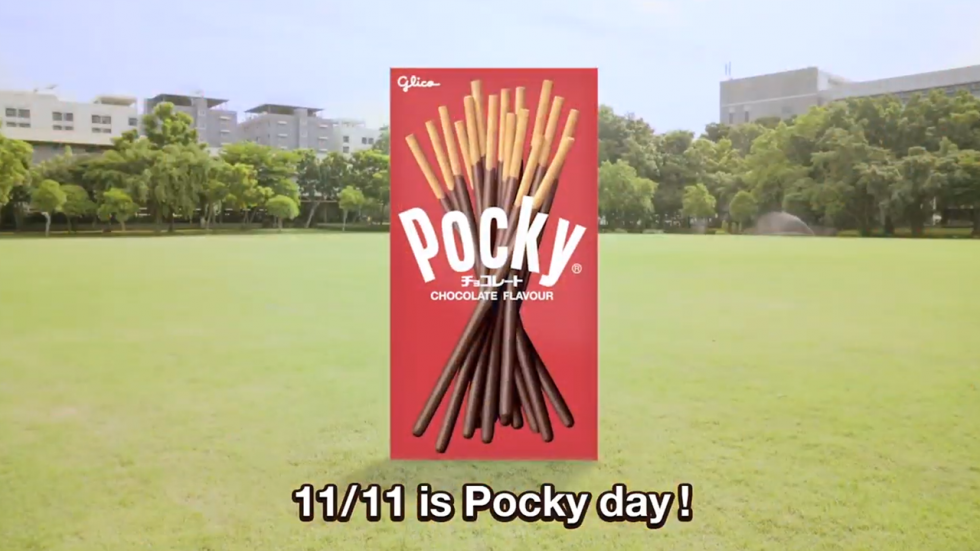 Simply Say Pocky to Smile!
Duration: 20th October – 30th November 2019
*Please select your location from the language toolbar located top right of the page.
>> Official campaign site (English)
Get your smile score
Did you know that saying "Pocky!" naturally brings a smile to your face? Find out your smile score and earn special photo filters by saying "Pocky!" and snapping a photo at our campaign website!

Step 1: When you're ready, click 'Take photo now!'. Say "Pocky!" and take a photo.
Step 2: Wait for your smiles to be rated!
Step 3: Earn different photo filters with your smile rating. The more people in your photo, the higher the smile rating!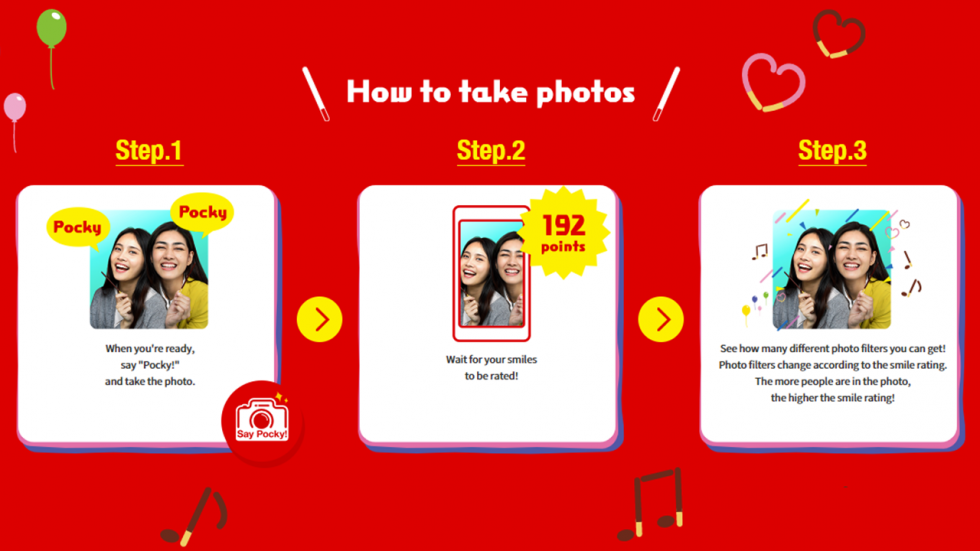 Earn coupons with the world
Bump up the world smile score with your own for greater discounts at your favourite online shopping platforms*! Simply redeem your coupon after your photo. More details at the campaign website.
*Only for designated platforms for each location, where applicable.
Accolades
Ezaki Glico won Bronze for Best Use of Technology at ADFEST 2019 for their 2018 Pocky day campaign Say Pocky for HAPPINESS PLAYLIST. ADFEST was held on March 20 – 23 2019 in Pattaya, Thailand.
About Pocky
Pocky Chocolate was first sold in 1966 as the world's first chocolate stick biscuit.
Pocky is so shareable that you'll want to share it with your friends and family any time, and anywhere. Pocky is all about 'Share happiness!' Let's all share Pocky and bring happiness around the world.
What is 11.11 Pocky day?
Pocky day was established in 2016 as a day to encourage people to start sharing happiness. November 11 was chosen because the shape of the number "1" resembles Pocky's stick shape.
We hope that Pocky day will become the day not just to think of and appreciate the important people in your life, but the day to take action to make them happy.
Pocky day 2019 in the Philippines!
This year, we are bringing Pocky day to the Philippines as a way to say thank you. Keep an eye out for these upcoming events and activities!