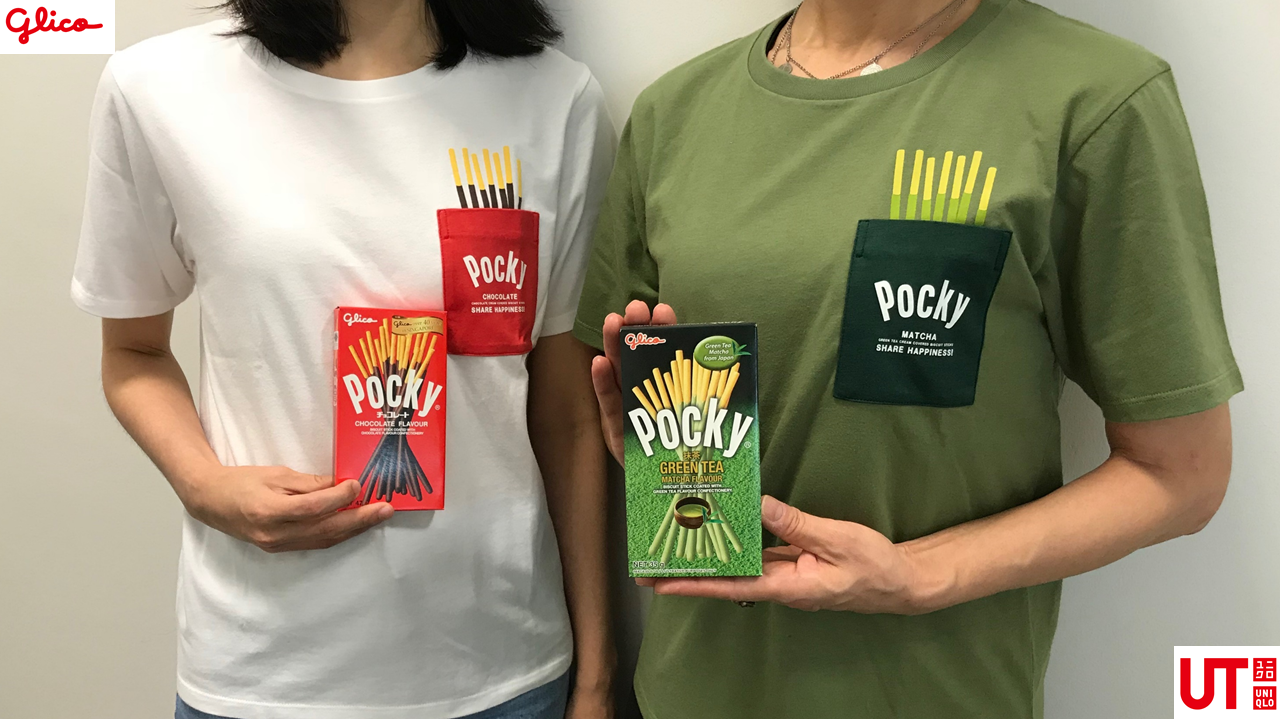 Pocky UT makes a comeback!
We are pleased to announce the return of the Pocky UT t-shirts in 2019, marking Pocky's second collaboration with clothing brand UNIQLO.

UNIQLO is a popular Japanese brand which boasts a strong presence in ASEAN and other countries. Pocky UT's very first release in 2018 was well received, with some stores selling out earlier than expected. We witnessed many wearing the Pocky UT not just on the streets, but also in posts on Instagram and other social media.

Thanks to this success, we were able to collaborate with UNIQLO again to bring back a second instalment of Pocky UT in 2019. The UT will be available in three colours across 1,989 UNIQLO stores and their official online stores worldwide.
WOMEN size

Pocky Chocolate UT (Colour: White)

WOMEN size

Pocky MATCHA UT (Colour: Green)

KIDS size

Pocky Chocolate UT (Colour: Red)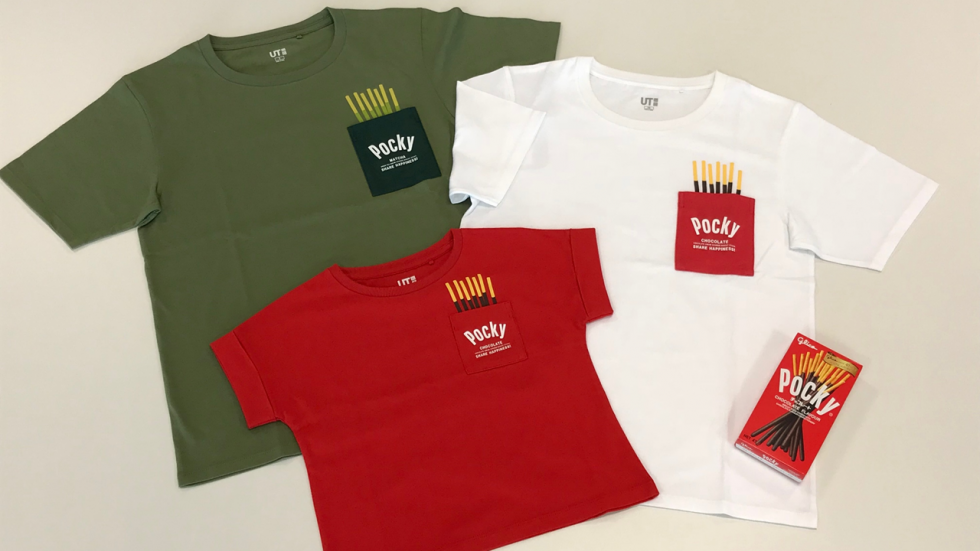 The UT can be purchased in Singapore, Thailand, Malaysia, the Philippines and Indonesia, among other countries worldwide. Do keep an eye out at UNIQLO stores close to you!
When?
Thailand and Indonesia: From 29 July 2019
Singapore and the Philippines: From 5 August 2019
Malaysia: From 26 August 2019

*Availability is subject to each individual UNIQLO outlet.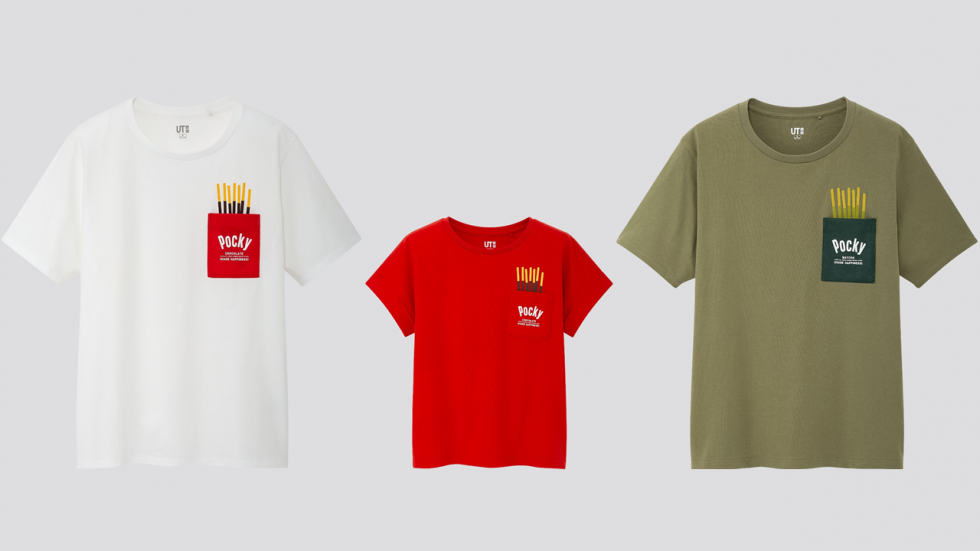 Share happiness! Pocky
Pocky is a chocolate-coated biscuit stick that Glico has been Sharing Happiness with since 1966. With the Pocky UT, we hope Pocky will become closer to the hearts of many.