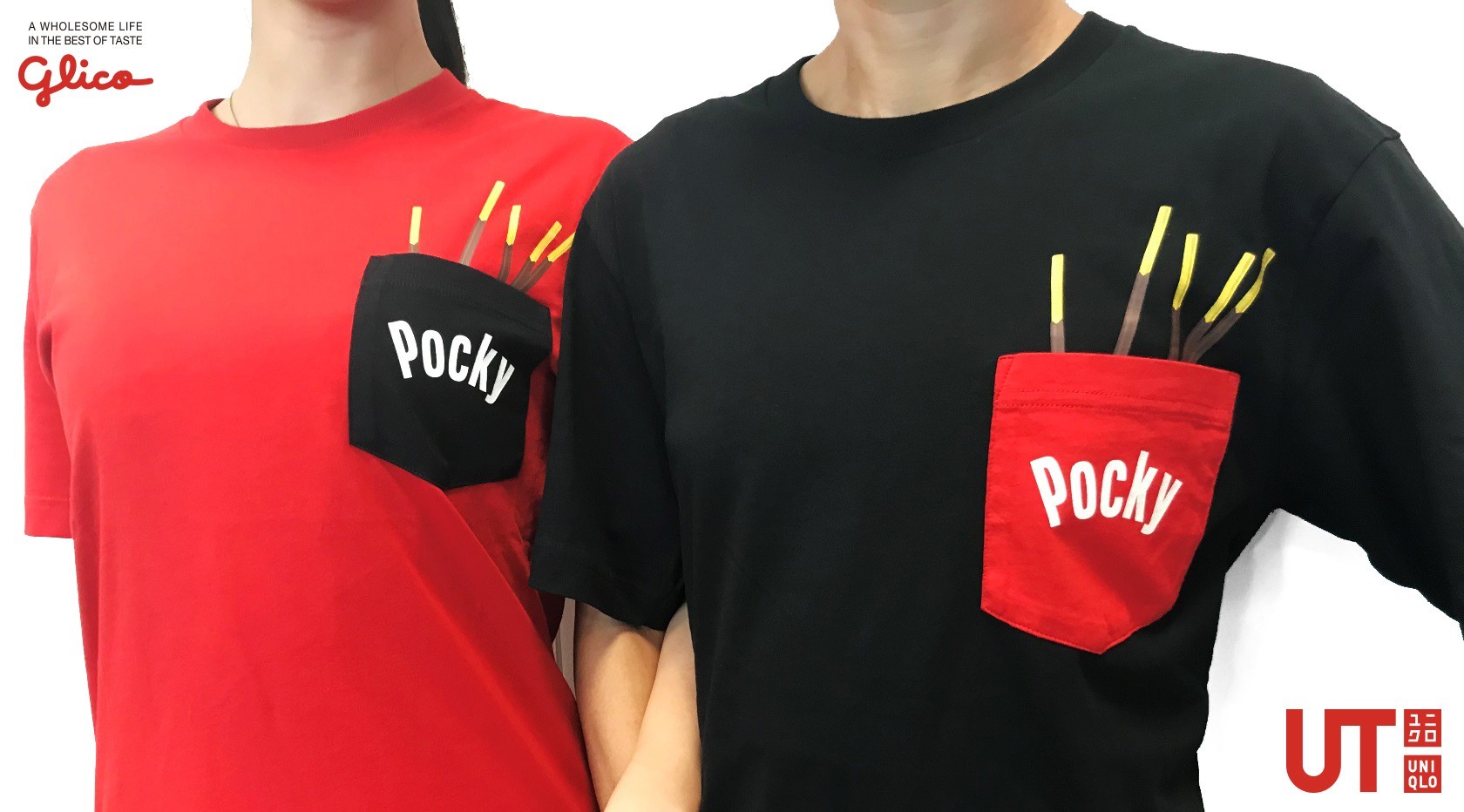 Pocky UT launches globally
We are pleased to announce the launch of the Pocky UT T-shirts in Pocky's very first collaboration with a clothing brand UNIQLO.

UNIQLO is a well-loved Japanese brand which boasts a strong presence in ASEAN and other countries.
The Pocky UT collaboration is part of our efforts to build Pocky brand recognition and equity in the ASEAN region and beyond.

The color is two colors.

Pocky UT Red

Please note that the sizing of this T-shirt is based on regular Men's sizes.

Pocky UT Black
The Pocky UT will be available in a total of 19 countries and region, including Singapore, Thailand, Malaysia Philippines and Indonesia. Do keep an eye out if you have a chance to drop by any UNIQLO stores.
You can find the message inside the pocket

Message from Pocky
Share happiness! Pocky
We believe that Pocky and UT will be able to deliver "Share happiness" to everyone more.

*Pocky is a chocolate stick sweet that Glico has released since 1966
When?
SIngapore, Thailand and Malaysia, Now on sale
Philippines, Released from 21th May 2018
Indonesia, Released from 27th May 2018

*Please check sales status at each UNIQLO store