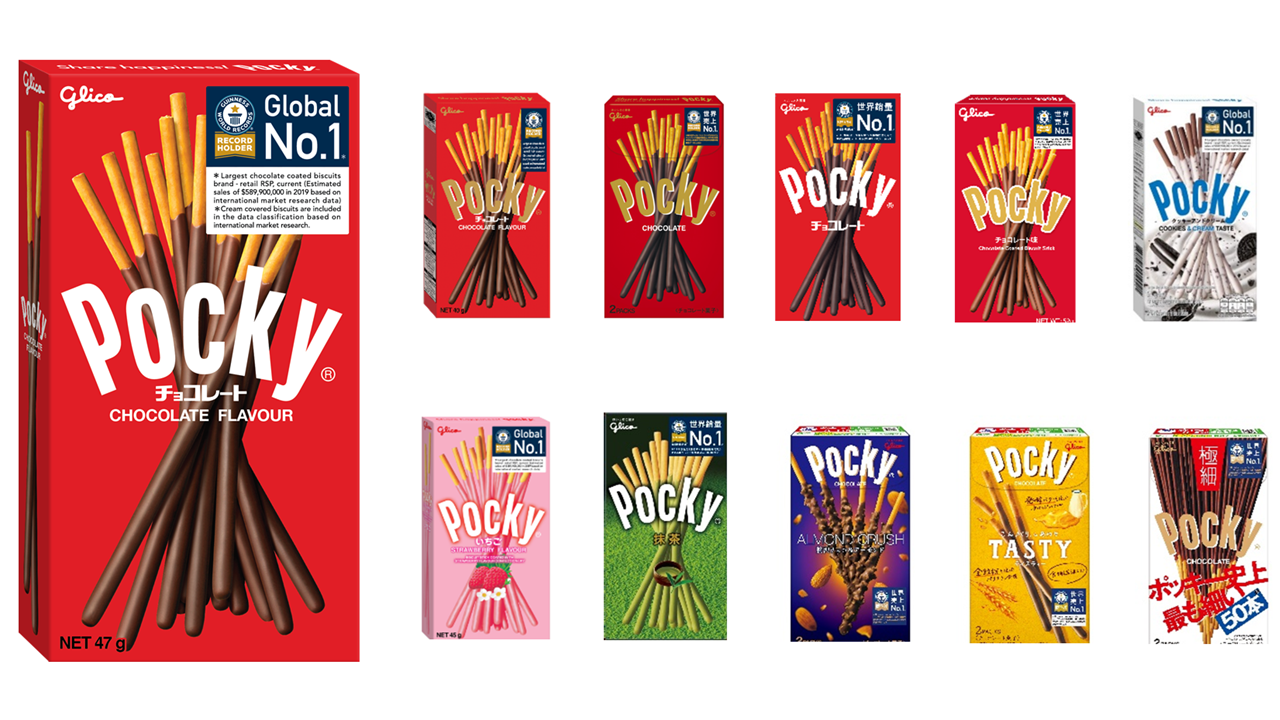 Pocky Certified by GUINNESS WORLD RECORDS(TM) as the World's Best-selling Chocolate-Coated Biscuit Brand (*) Bringing Smiles to the World During the Fifth Annual "Pocky day" Global Campaign to Get Underway on Oct. 11
October 13, 2020
Ezaki Glico Co., Ltd.
Pocky has now been certified by GUINNESS WORLD RECORDS as the world's best-selling chocolate-coated biscuit brand*.

Loved by countless customers since its launch in 1966, Pocky is one of Ezaki Glico's (Glico) longest-selling products. Since 2016, Glico has strengthened its brand management efforts of Pocky brand worldwide by implementing marketing tactics based on better consumer understanding within various markets around the world and enhancing the accuracy of its advertisements.

In particular, Glico has celebrated Pocky day on November 11th as part of an annual global campaign under Pocky's "Share happiness!" global brand message in order to drive brand activity throughout the world. As part of the fifth year of the Global Pocky day campaign, Glico will launch "Say Pocky! Cheer Street View" -a global campaign that aims to bring smiles back to cities and towns that have lost their vitality due to the impact of COVID-19. This event kicks-off simultaneously on October 11th across 11 countries: Japan, the United States, Canada, Mainland China, Hong Kong, Taiwan, Singapore, Thailand, Malaysia, the Philippines, and Indonesia. Glico will also launch a special edition Pocky package bearing the GUINNESS WORLD RECORDS record holder logo.

As many people in the world are being encouraged to refrain from gathering with others to ensure social distancing amid the COVID-19 global pandemic, Glico aims to provide an opportunity for people to feel connected with their loved ones by looking at each other's smiles and thereby narrow their emotional distance despite their physical distance through the "Say Pocky! Cheer Street View" campaign.

* Largest chocolate coated biscuits brand - retail RSP, current (Estimated sales of $589,900,000 in 2019 based on international market research data)
* Cream covered biscuits are included in the data classification based on international market research.

- Details of certification of Pocky by GUINNESS WORLD RECORDS
Title: Largest chocolate-coated biscuit brand -- retail RSP, current
Year when the record was achieved: 2019
Global sales: $589.9 million (according to data from international market research)
Date of certification: June 22, 2020
Certifying organization: GUINNESS WORLD RECORDS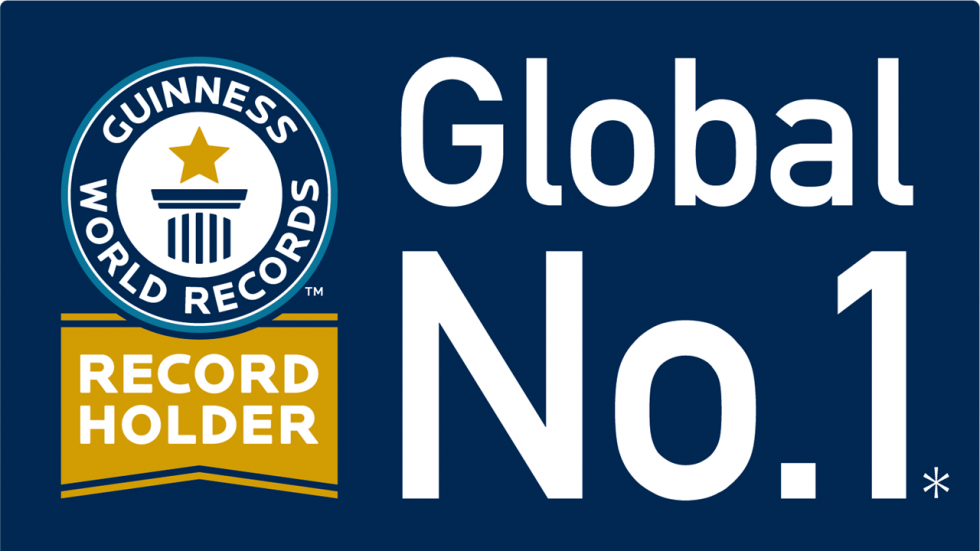 - "Share happiness!" as Pocky's global brand message
Glico adopted "Share happiness!" as Pocky's global brand message. Under this message, the confectionery manufacturer has endeavored to enhance the name recognition of Pocky in numerous markets all over the world and staged various marketing campaigns to deepen its communication with consumers on the brand. Furthermore, Glico has staged the "Pocky day" campaign, which it regards as a key global campaign on the brand, each year since 2016 to help its customers share happiness with their loved ones.

This year, due to the COVID-19 pandemic, people all over the world have been forced to distance themselves from one another. With restrictions on going outdoors and traveling, many cities and living spaces have become practically deserted.

As society comes together in its various initiatives to overcome this crisis, we at Pocky believe that our longstanding message of "Share happiness!" and "smiles" as experienced value should be conveyed to people, now more than ever; a message that says "if you can smile, you can bring happiness back into your everyday life, over and over again."


The company hopes that people all over the world will remember their loved ones, feel grateful for them on Pocky days and take action to bring more smiles to their loved ones' faces.
Read full article here:
- This year's Pocky day campaign to be held under the title, "Say Pocky! Cheer Street View"
- "'Pocky' is the magic word for forming a 'Golden Ratio Smile.'"
About Pocky
Pocky is popular chocolate-based confectionary that has been loved by people all over the world since it was launched in Japan in 1966. It is made of a crisp pretzel, a kind of biscuit, coated by creamy chocolate. Glico has endeavored to enhance the Global Brand Management framework since 2016, and was certified by GUINNESS WORLD RECORDS™ as having the world's highest sales* in 2020. (*Title: Largest chocolate-coated biscuit brand -- retail RSP, current/ Estimated sales of $589,900,000 in 2019 based on international market research data)
About Pocky day
Ezaki Glico has designated November 11 as Pocky day as part of its efforts to spread the happiness of sharing Pocky among people all over the world. November 11th was selected as Pocky day because Pocky is shaped like the number "1." (In Japan, November 11th is certified by the Japan Anniversary Association as "Pocky & Pretz day".)