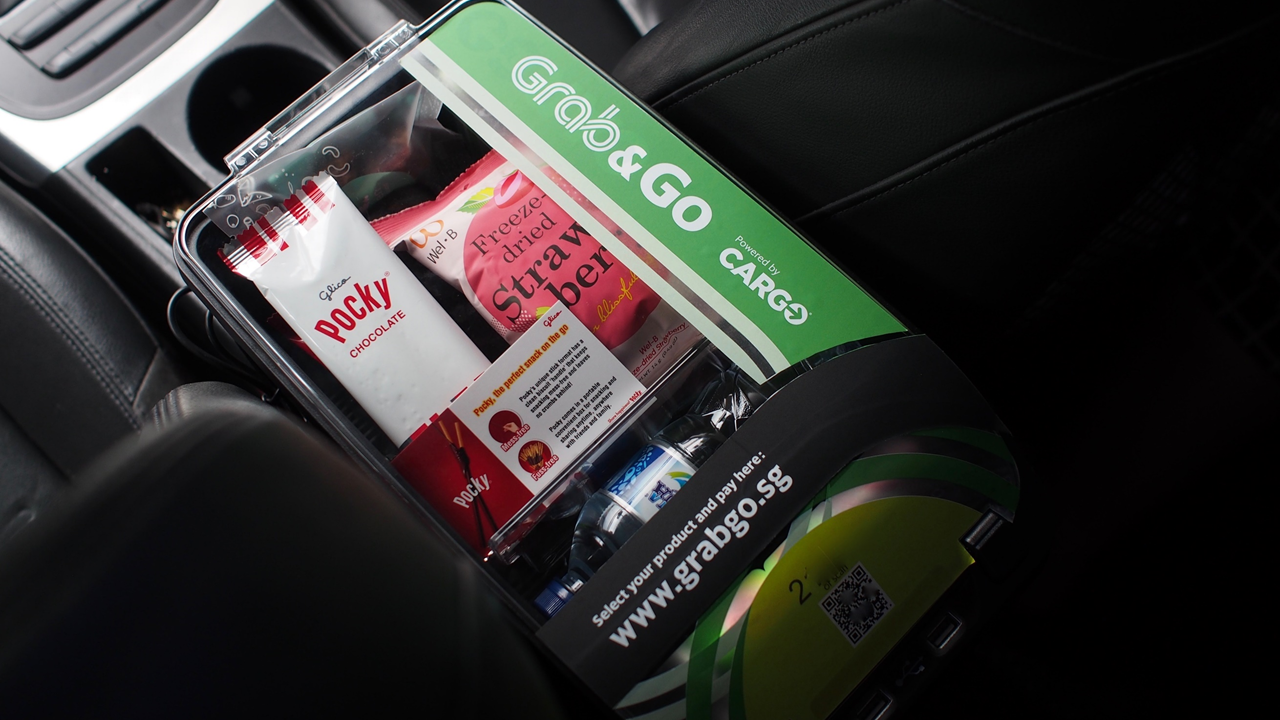 Pocky features in Grab's first in-car retail service
We are pleased to announce the launch of Pocky's collaboration with Grab.
Starting May 22, 2018, Glico's iconic brand Pocky will be available for purchase via Grab's very first in-car retail service Grab&Go in Singapore.
The collaboration was made between Glico Asia Pacific Pte. Ltd. and Grab, one of the most frequently used online-to-offline (O2O) mobile platforms in Southeast Asia.

* This project has ended from Oct 2018.
Grab&Go's Pocky option
Grab&Go is a new in-car experience that offers products like snacks, beverages and beauty items to Grab passengers. Among its many offerings, Glico's well-known chocolate stick biscuit Pocky has been featured.

Pocky, the perfect snack on the go.
Large cities in Southeast Asia are known for their chronic traffic conditions, which have also become a source of stress for their dwellers.
Pocky creates an oasis in the midst of traffic as the perfect tasty snack to share happiness with, with friends, family and a special someone.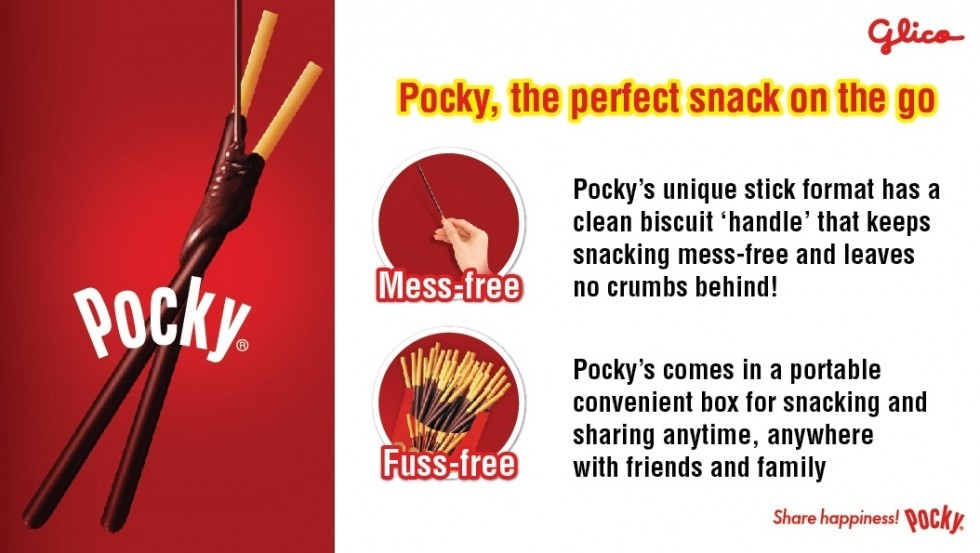 How to buy Pocky during your Grab ride
"What can I buy?" Pocky Chocolate Family Pack Sachet 22g
"How much is it?" SG$0.50 per sachet
"How do I pay?" Driver will add cost of item to the passenger's final Grab fare
"Where can I find it?" In your Grab ride!
Label information
Information on ingredients and allergens are listed below.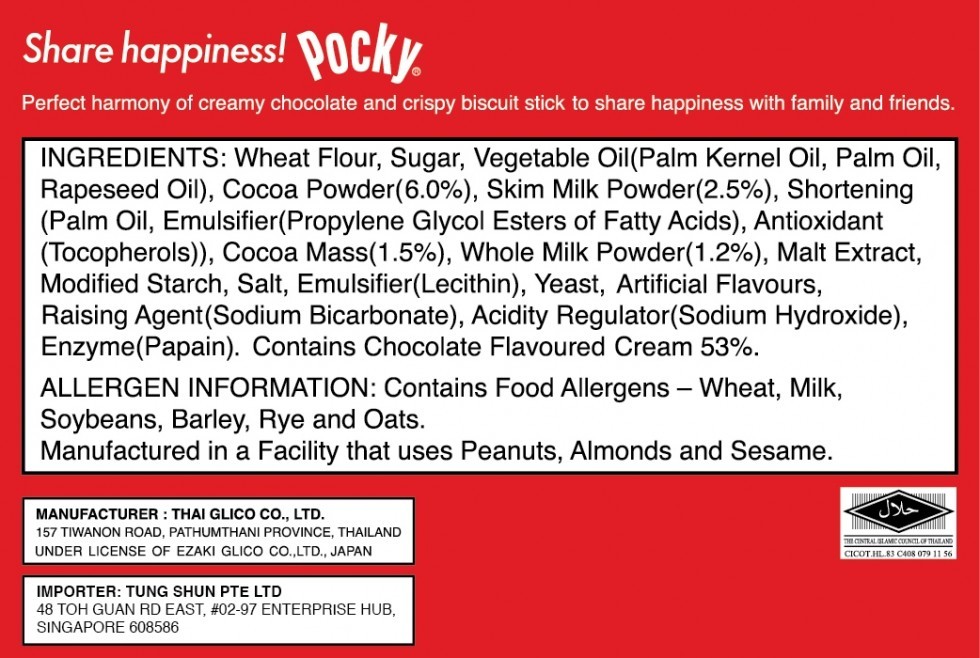 *as of May 2018
What is Pocky? Learn more
#PockyOnTheGo