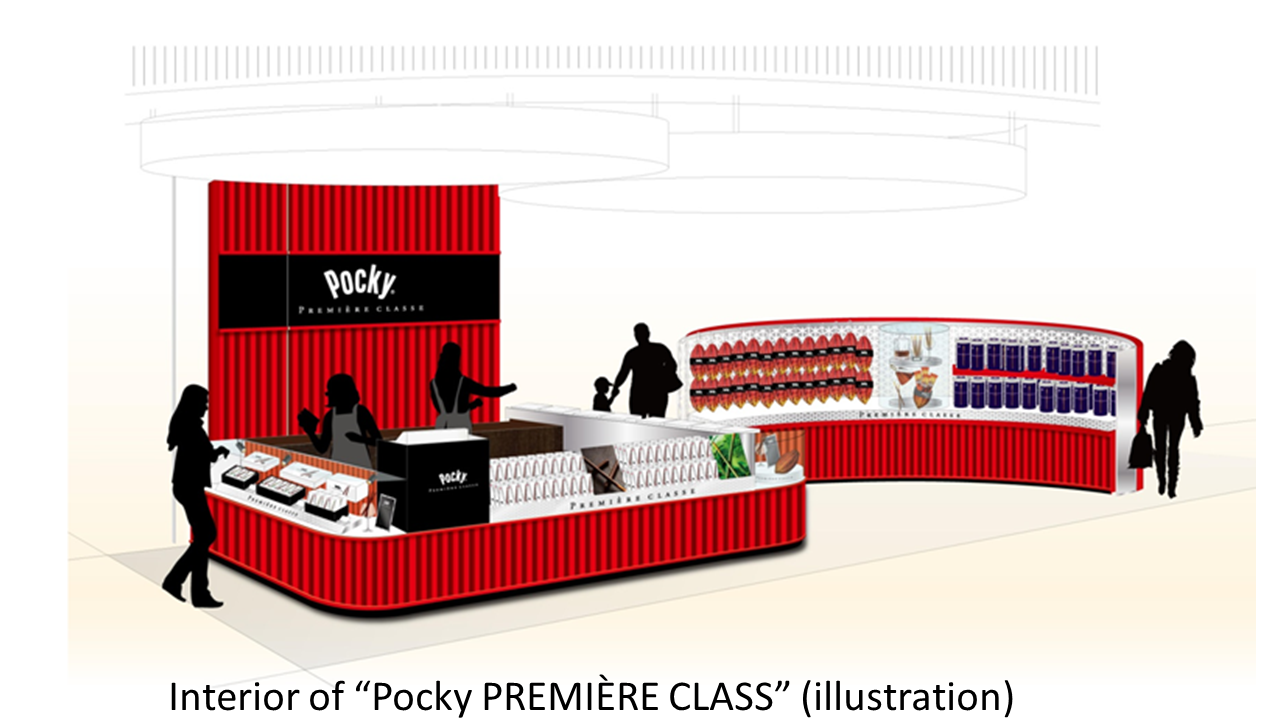 Pocky PREMIÈRE CLASS opens in Narita Airport, Japan
August 8, 2018
Ezaki Glico Co., Ltd
First Pocky store for tourists opens in Narita Airport, Japan, brings first class Pocky experience to the world
Osaka, Japan (July 30, 2018) Ezaki Glico Co., Ltd ("Ezaki Glico") has opened their global brand Pocky's very first specialty store "Pocky PREMIÈRE CLASS" in Narita International Airport on 31 July 2018. The store features the brand's newest and Narita International Airport-exclusive premium product with the same name, targeted mainly at inbound tourists.
■ Situated at the genkan of Japan
Pocky PREMIÈRE CLASS is featured as a permanent store in the new FaSoLa STARS TAX FREE, which has opened in place of the duty free shopping area of Narita International Airport Terminal 1 (3rd floor, after immigration) on 31 July 2018.

Prided as the most widely used airport by inbound tourists, Narita International Airport is seen by many as the equivalent of the genkan, an entryway area found in Japanese homes. Pocky is currently sold in about 30 countries and regions across North America and Asia, with its tagline 'Share Happiness!'. With its strategic location and the foreseeable increase in inbound tourism, Pocky PREMIÈRE CLASS aims to reach out to a new demographic - visitors who are looking for their last Japanese souvenir to take home with them.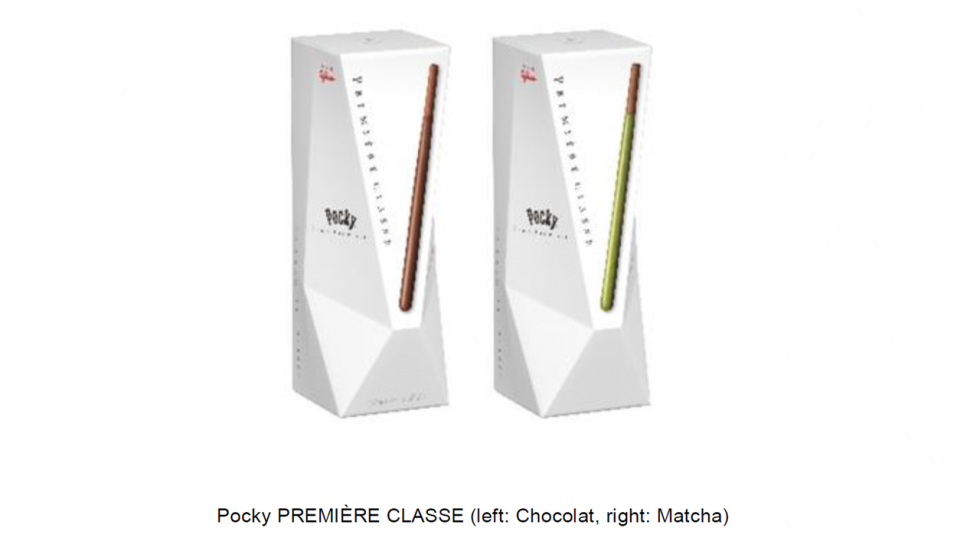 ■ Creating a First Class Pocky Experience
The store opening is accompanied with the debut of its own Narita-exclusive Pocky PREMIÈRE CLASSE products, the most high-end additions to the Pocky family. The Pocky PREMIÈRE CLASSE line emulates the luxury of flying first class by taking the brand's usual chocolate and pretzel stick combination and using premium cacao and milk to achieve a world-class richness in flavor.

The store also features a classy interior of red and black, colors symbolic of Pocky and chocolate. By providing a quality and visually futuristic experience exclusive to Pocky PREMIÈRE CLASSE, it is our aim to make more of Japan's international visitors fans of Pocky.
■ Opening hours
07:30 - 20:30 (Japan time)
■ Product description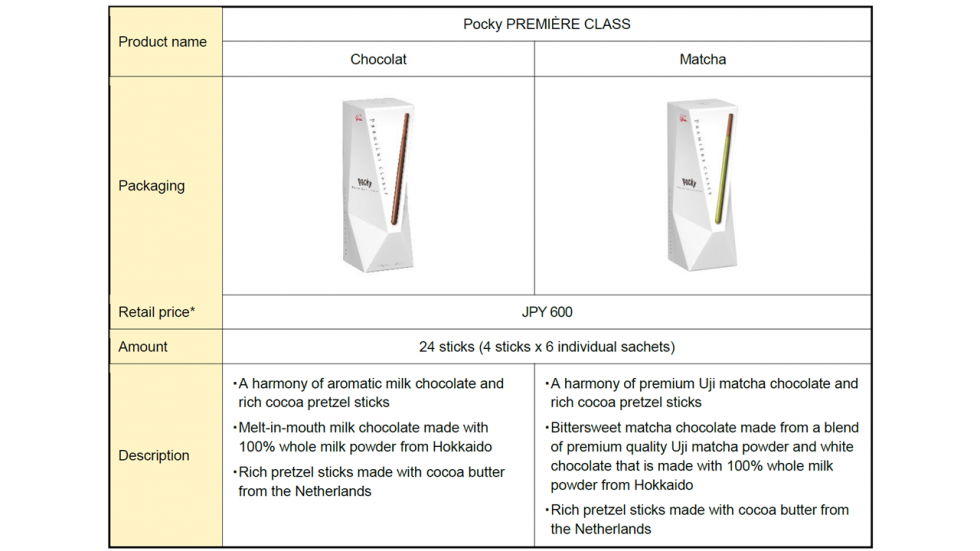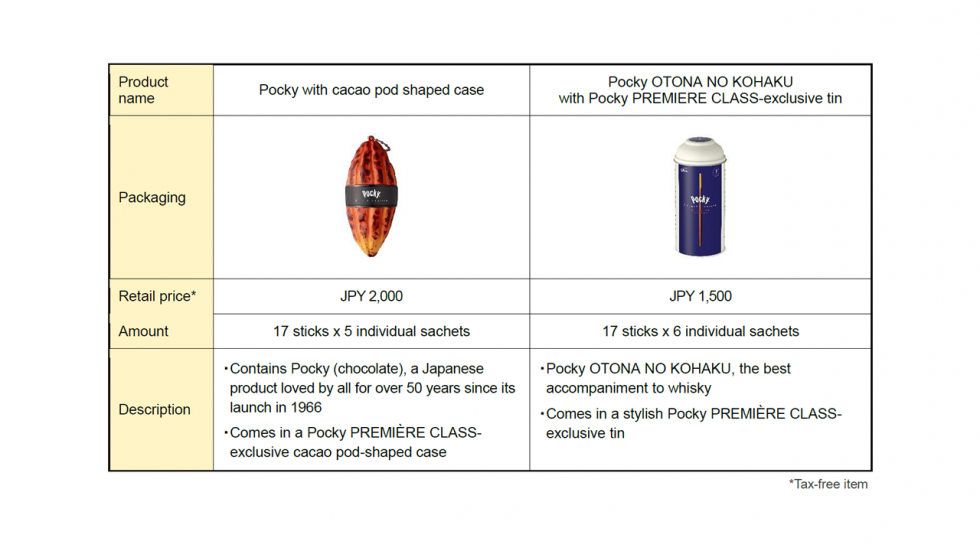 Read full article here: