Making waves in the advertising field
A long-time fan of Glico snacks, Sureerat, or Tukky as we call her, is also a long-time employee of the company. Having been with Glico since graduating from a Hotel Management and Marketing program, Tukky was attracted to Glico because of its established history and trusted reputation.

Despite the challenges that Tukky felt she had to take on when coming on board, she welcomed the opportunities provided by Glico to put her knowledge to use and prove her worth to the company.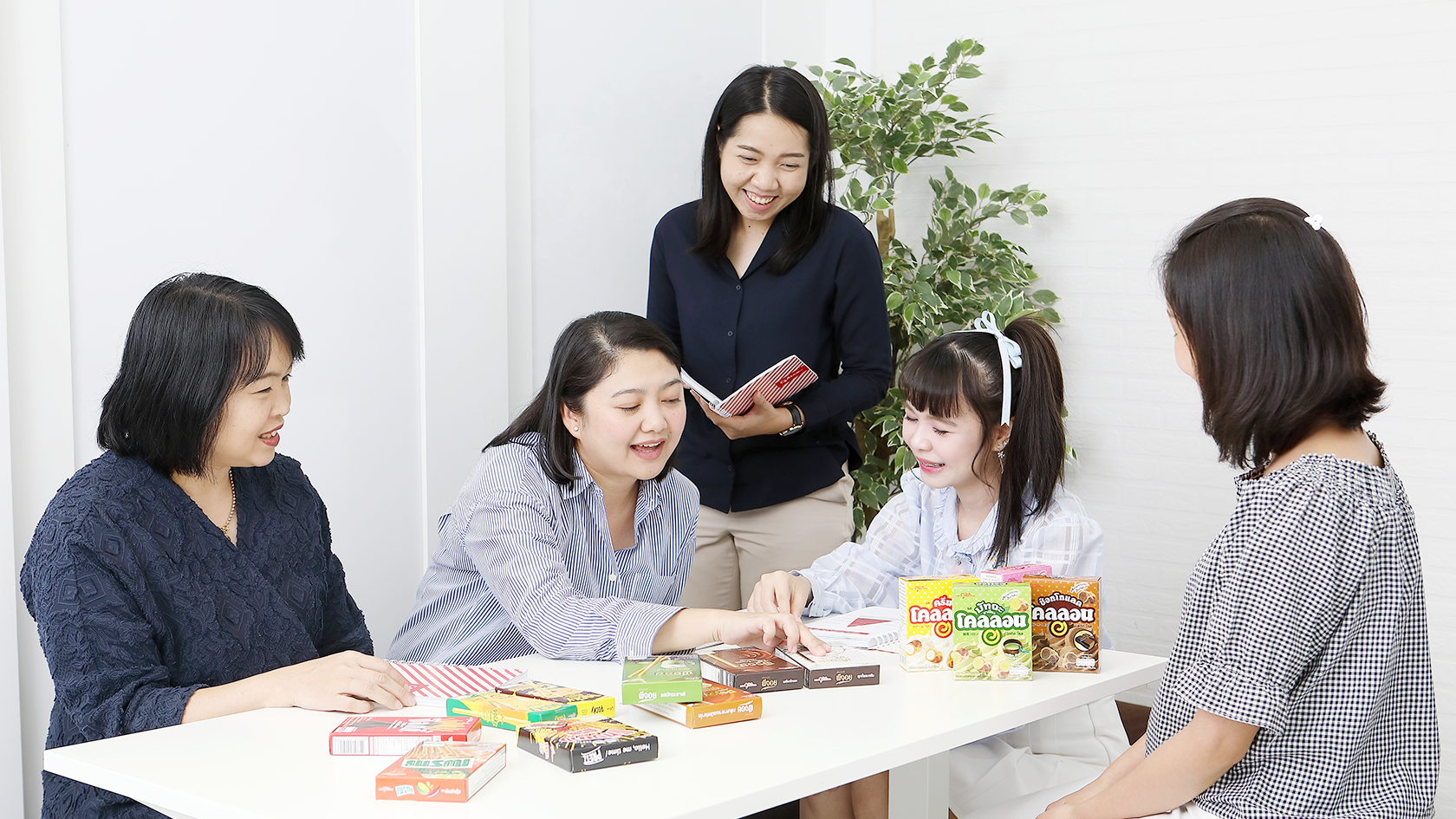 Imagination powered by innovation
Tukky's main function as the advertising manager of confectionary is to produce innovative new ideas that convey the fun and love behind Glico's famed snacks, and engage and gain customers through advertising and promotional means.

Although it may not always be her generating an original idea, she plays a key role in supporting and stimulating creativity amongst her team members, and is constantly learning about new trends to bring into effect in their advertising efforts.

For Tukky, understanding how quickly trends come and go is something that she continues to tackle along with her team everyday.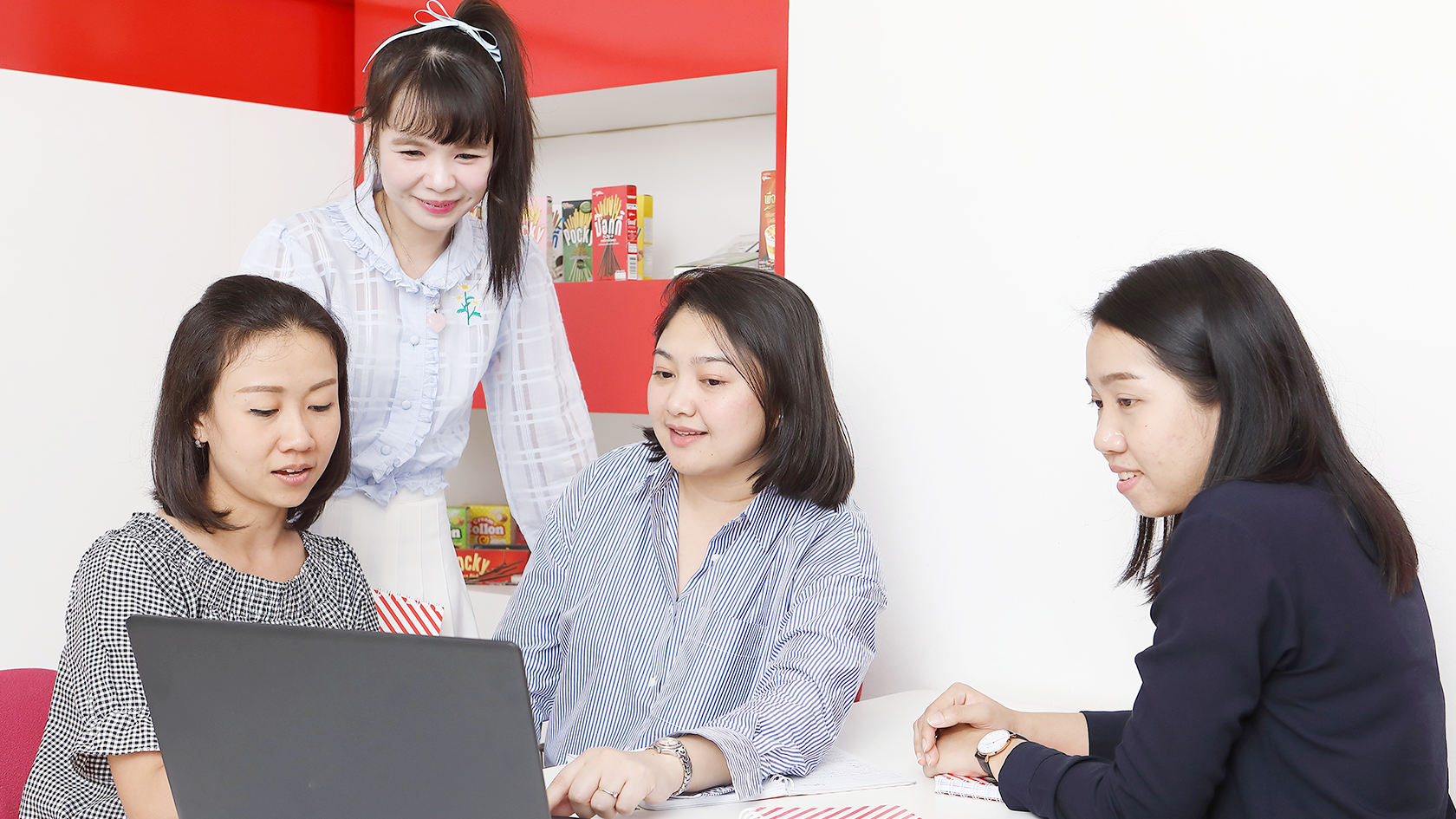 Overcome, adapt, grow and create!
According to Tukky, one of the greatest challenges she recalls is the shifting of Southeast Asian management to the Singapore office, during which employees experienced a gradual growth in both business and personnel.

For her, being able to develop alongside the growing company was an important factor that kept her going when times were tough.

Tukky believes that Growth is a value she keeps in mind at all times, because she doesn't want to feel stagnated in terms of skills and tries hard to open herself up to learning in order to overcome, adapt and continue creating.