Loving the thrill of new challenges
A marketing communications graduate who had significant interest in advertising, Gorby spent the first few years of his career in a creative agency before pouncing on the chance to join Glico. Because of his love of Pocky, he had dreamed of becoming part of the Glico family and being able to craft brand campaigns for his favourite snack, and finally fulfilled his dream in 2015.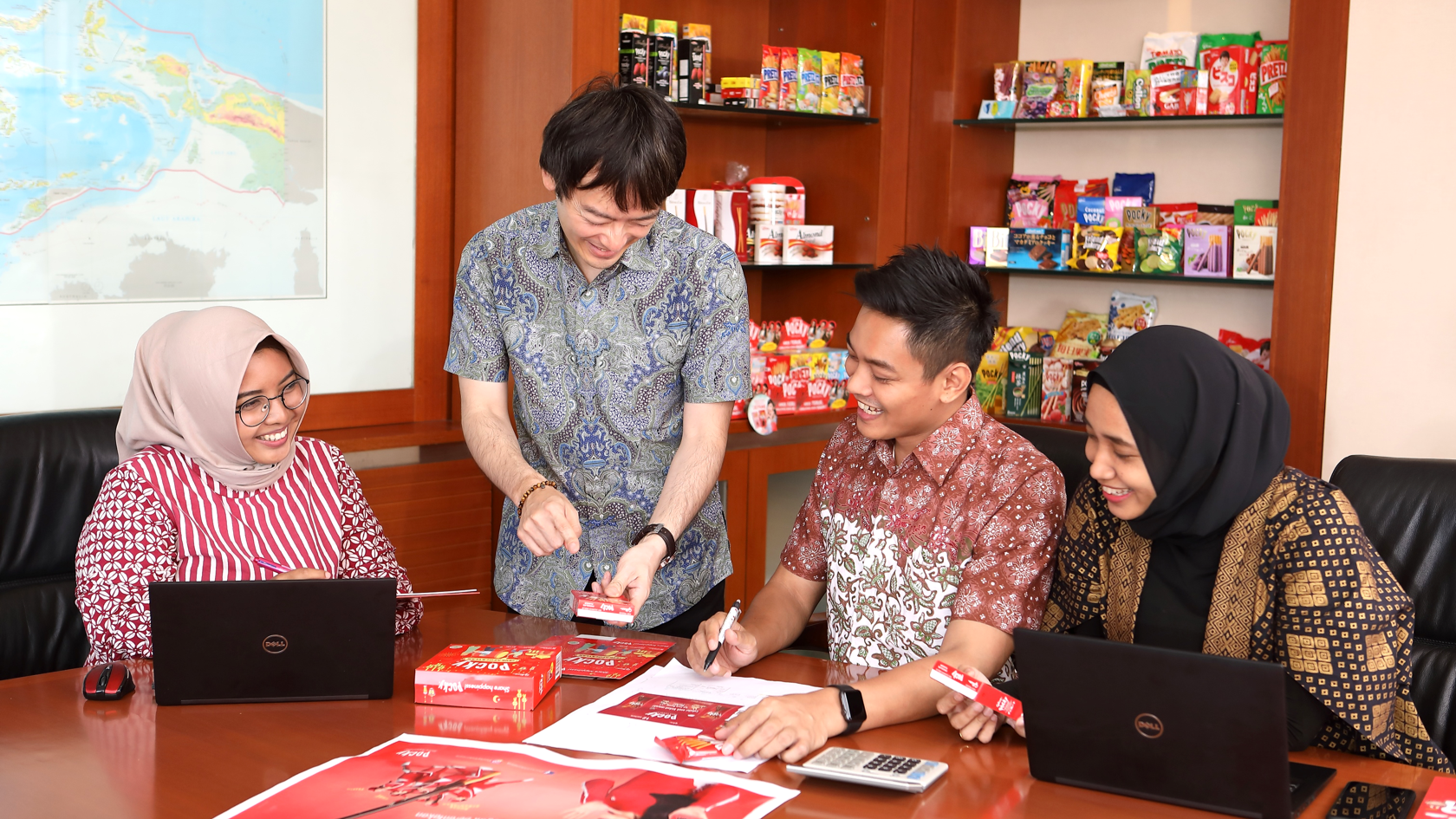 Tapping on the power of branding
The main brands that Gorby handles as an assistant brand manager are Pocky and Pretz, two of Glico's most known snack lines.

Part of Gorby's job is being involved in the planning of brand campaigns, and ensuring that the execution is done smoothly and kept running well in order to grow the brands' presence in Indonesia. Gorby also provides crucial support to his manager, whom he respects very much as a mentor, leader and co-worker.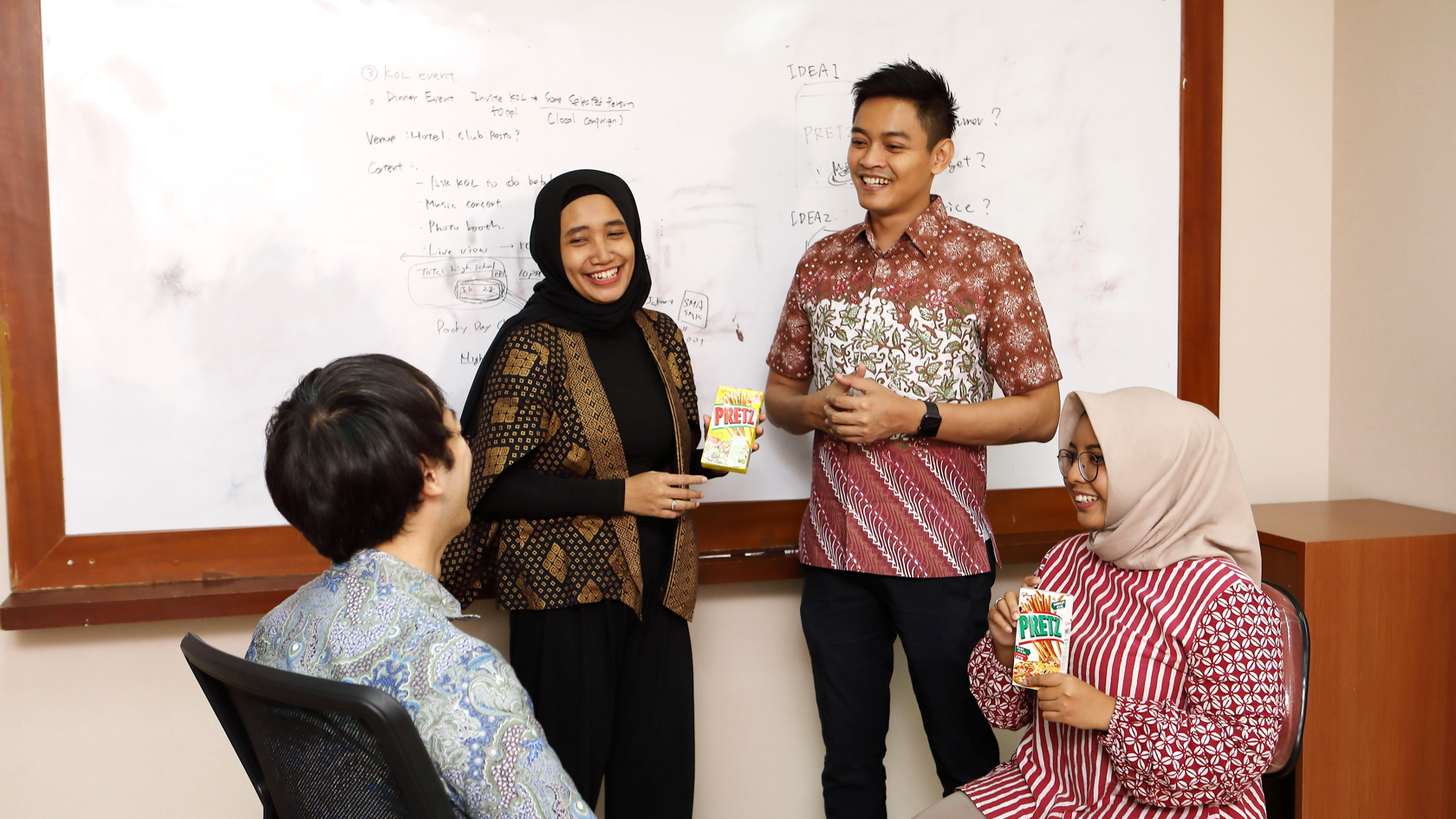 Putting his love for Glico to the test
Gorby's incredible love and passion for the Pocky and his determination for making Glico a household name in Indonesia is a key reason behind his resilience when faced with work challenges such as having to scale a global brand campaign down to a local level.

Gorby has harnessed his desire to spread the love for Glico to rise to challenges, overcome them, and achieve success.