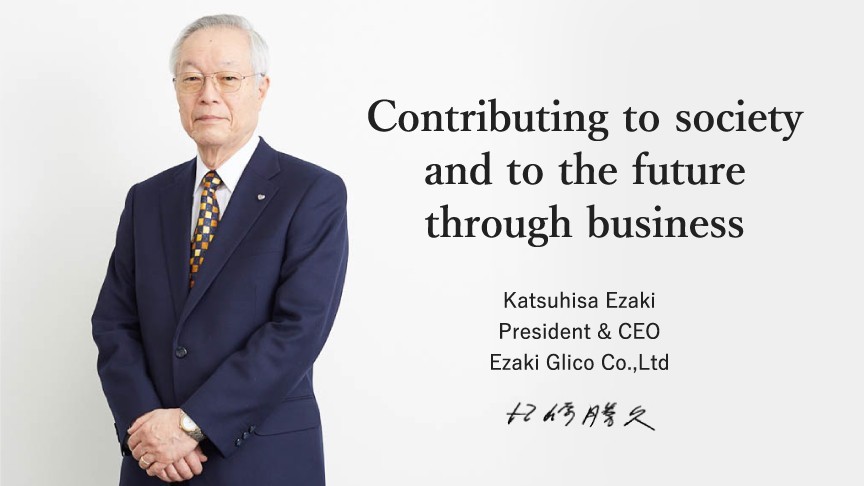 Message from the President
Origin of the Glico Group
A desire to run a business that gives back. At the tender age of 18, this was what Mr. Riichi Ezaki felt as he was taking over his father's pharmaceutical business. One may say that this was the very beginning of the Glico Group.
In his boyhood, our founder learnt that business is about societal benefit as much as it is about personal benefit. It was this spirit that led him to actively start a business which contributed to the emotional and physical health of people at the age of 36.
Mr. Riichi Ezaki's nutritious glycogen candy Glico went on sale for the very first time on 22nd February 1922 at Mitsukoshi, the most trusted department store in Osaka at the time. The date has since been established as Glico's Foundation Day to commemorate this significant milestone of pioneering the concept of nutritious confectionery.
Self-taught in medicine and nutrition as well as in sales, advertising, and consumer psychology, Mr. Riichi applied ingenuity to his many business endeavours. It was his continued pursuit in contributing to the society that resulted in the birth of the Glico Group.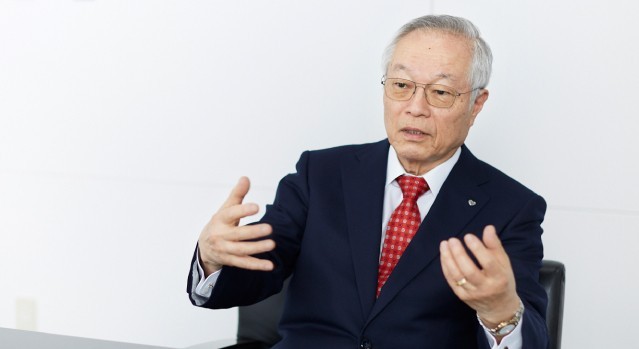 Sustainable growth through Innovation, Creativity and Challenge
Over the years, the Glico Group has become increasingly active in confectionery, frozen desserts, dairy products and processed foods. More recently, we have focused on developing health beverages and products that support infant development and supplement the various lifestyle needs of our customers.
The business climate continues to evolve rapidly due to instantaneous global access to emerging information and remarkable technological progress in AI and biotechnology. To stay relevant, the Glico Group continually seeks to expand its business activities on a global scale to enhance worldwide recognition of the Group and its products. We are driving research activities and the development of relevant technological capabilities in order to quickly respond to the needs and desires of health-conscious consumers, and contribute to the research behind fundamental health ailments.
We are now in an era where growth can only be sustained by listening ever more carefully to our customers, constantly challenging ourselves and being inventive with our solutions.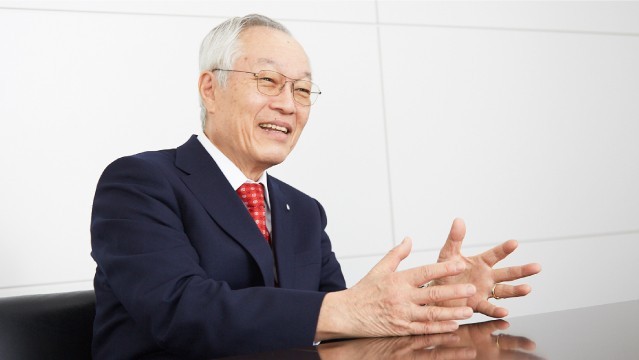 The mission and pride of the Glico Group
The Glico Group's mission of giving back to the society has stood the test of time. The current corporate philosophy of A Wholesome Life in the Best of Taste reflects this mission and is something we are sharing with customers, the society, and the future.
Along with product creation, the medium-to-long term perspective of the Glico Group is to actively seek solutions to health and social problems through health management and Corporate Social Responsibility (CSR) initiatives.
The Glico Group is proud of helping individuals achieve a healthy mind and body. We promise to keep on contributing to its customers and stakeholders through useful business and social activities.