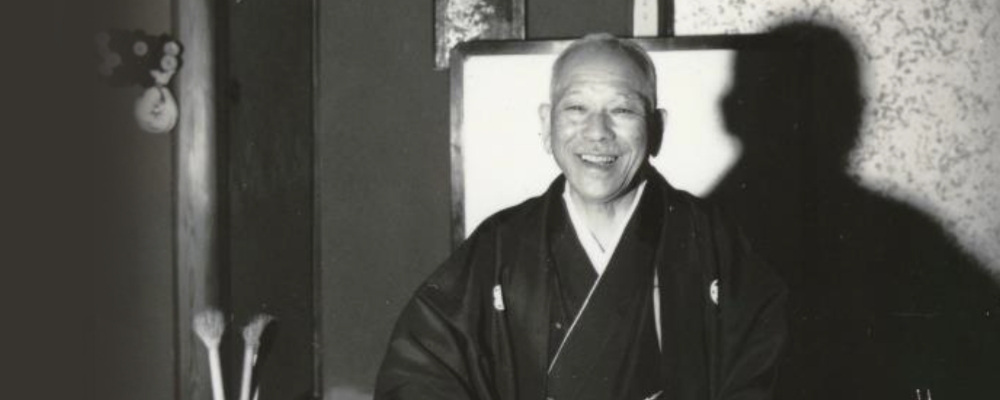 In Business, 2 × 2 = 5
According to Ri-ichi, "Everyone knows two times two equals four. But with extra effort and hard work, more can be achieved," He stated that by augmenting hard work and experience with discernment, intuition and ingenuity, "two times two can result in five, or even six." The following examples shed some light on his approach to this difficult task.
Defying Conventions with Heart-Shaped Caramels
By introducing glycogen to the masses through confectionery, Ri-ichi wanted to help people maintain and enhance their health, and he never swayed away from that ambition. But no matter how good a product is, it will not sell well if no one knows about it. To increase visibility, Ri-ichi has put in effort in many different aspects—slogans, logos, box color, the shape of the caramel, and toys. One particularly difficult challenge was making the caramels heart-shaped. He actually came up with the idea of using a heart shape to get across a genuine concern for people's health and make the caramels feel pleasant in children's mouths because heart shapes have no hard edges. However, common wisdom in the industry at that time believed the only way to deal with soft caramel was to cut it into rectangular pieces with a cutter. Even experts dismissed the idea, saying that heart-shaped caramels could not be done. Despite that, Ri-ichi pressed on, conducting test after test, experimenting with different temperatures and viscosities. He then developed an in-house roller that could actually create the heart shapes before finally making the transition to the manufacturing phase. Ri-ichi's "two times two equals five" mindset helped him defied the conventional wisdom possessed by experts of the day.

A Second Nutritious Snack - Bisco with Yeast
Bisco was originally designed to contain yeast, due to yeast's ability to improve gastrointestinal function, boosting the digestion and absorption of nutrients. Yeast, when added into biscuit dough, however, is killed off being baked at high temperature. Therefore, Bisco was turned into a sandwich biscuit with yeast-filled cream. The traditional way of making cream was to use fondant filling made by heating sugar and syrup. However, heating yeast for a long time halves its effectiveness. After researching ways to reduce the amount of heating, Ri-ichi came out with the conclusion of adding coconut oil. People called Ri-ichi an "amateur" and predicted returned products would pile up in the summer as the oil oozed out. However it turned out that the cream, though, had been well tested and researched and hence caused no trouble at all in the summer months. In fact, oil-based cream gradually got popular soon, eventually becoming a common thing in the industry.
Defying conventional wisdom in this manner to turn the impossible possible is precisely what "two times two equals five" is all about. Ri-ichi was constantly aware of the importance of implementing this mindset in his business endeavor.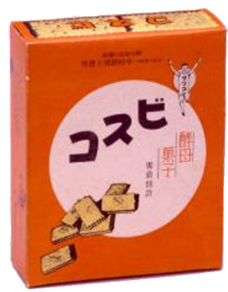 Customer-first Policy is the Starting Point for Business
Ri-ichi always believed, "Achieving mutual benefits through public services is the true essence and the key to doing business. Generally speaking, any business entered in order to make money naturally has its limits. If you go at it in the spirit of providing public services consistent with the needs of society, I have no doubt the business will succeed." (From Account of Devotion to the World of Business, EZAKI Ri-ichi)
One episode marks the starting point of Ri-ichi's life in business. Ri-ichi had been assisting the family pharmaceutical-related business from the age of 15, involved in stocking, manufacturing, and peddling medicines, and yet life did not get any easier. He started going out early in the morning to sell salt which is an essential ingredient in chagayu (rice and tea porridge), a meal customarily eaten for breakfast in the Saga area. He had picked up on the fact that people often discovered that they had run out of salt in the morning. Though it was not an especially lucrative trade, it is said that villagers were grateful for such a convenient service. Indeed, this is the origin of Ri-ichi's policy of approaching business by first assuming the role of the consumer to put yourself in others' shoes.
Contributing to Society in the Spirit of Service
Glico nutritious caramel went on sale at the Mitsukoshi department store in Osaka in 1922 and from that day forward distribution gradually expanded. One day, Ri-ichi visited the confectionery section of one department store and saw a number of female students looking to buy some caramels. At that time, they were eyeing the Glico caramels, while their hands reached for the caramels beside them.
"Why didn't you choose Glico?" Ri-ichi asked.
A little surprised, one giggled as she replied, "I guess it's the face in the picture. It's scary."
The Goal-in Mark, the symbol for Glico nutritious caramel depicting a runner crossing a finish line, was inspired by appearances of running children at the races and the idea that sports are the fastest way to health. While the problem was that trademarks on advertising had to resonate with the person viewing it and make them feel good. Ri-ichi asked some trustworthy artists to come up with a new proposal. The eventual design was a second-generation Goal-in Mark with the runner smiling. The smiling runner still features on the latest (seventh generation) Goal-in Mark.
To help nurture children's health in mind, a toy was enclosed with the caramels as Ri-ichi had noted through observations of children in their daily lives that eating and playing were their two important missions in life. From 1929, the toy came enclosed in a little box, with children taking further delight in the greatly expanded range of toys this allowed. This was all thanks to Ri-ichi's desire to contribute to children's physical health, through the nutrient glycogen, and to their health in mind, with a toy.
The greater the satisfaction of customers, the further Glico nutritious caramel made inroads into the market. A favorite saying of Ri-ichi was: "Service through business leads to success and joy." Everything he did was for society and for people.